When you are using Briox you may want to import data, such as Items or Customers. To be able to do this the data needs to be uploaded using a comma-separated values file (csv).
Comma-separated values files can be created from an existing Excel spreadsheet by simply re-saving the file.
Open the Excel file you want to convert. Then select File from the menu and select Save As.
A popup will then appear asking you what you want to call the file you are saving and what type of file you want it to be.
Select CSV as type in the drop down menu and click Save. See below.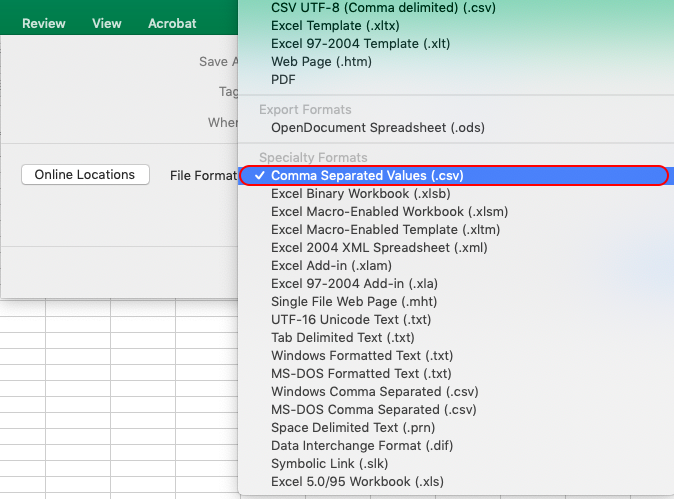 The file will now be saved as a comma-separated values file and can be imported into Briox.