Incoming Reference Payment (Finland only)
You can now handle incoming reference payments in Briox.
Three new menus under invoicing allow you to handle incoming reference payments directly under invoicing or share the work with your client by giving them access to these views.
If you work with Banking in Briox, you can handle Incoming Reference payments fully from the banking view.
Read more.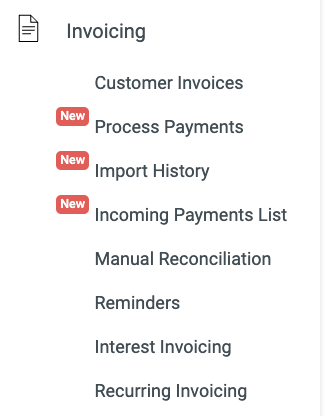 Additional Automation
To further automate your work we have added several automation features and settings to Accounting.
You find these under Settings - Accounting - Automation.



Furthermore, online bank statements and incoming reference payments are fetched automatically by Briox when available. Briox runs a check every hour and informs you if a new statements has been picked up.
Note: All operations carried out by the Briox system can be tracked in the Activity log by filtering on the user "Briox System".

Run payroll at the level your Agency (Finland only)
As an agency you have two options to run payroll for your own agency.
You can set your agency and its administration up as a client under your Client Manager.
Or
You can run payroll at the level of your client manager. Read more.


Multiple VAT rates in supplier invoices


You can now create supplier invoices with Multiple VAT rates. Choose Multiple VAT rates in the VAT drop down. Read more.

A clean view of the journal
You can now view and print a clean copy of a journal that contains corrections (crossed out rows).
Click on the eye icon in the toolbar at the top of the journal view.
Read more about making corrections to journals.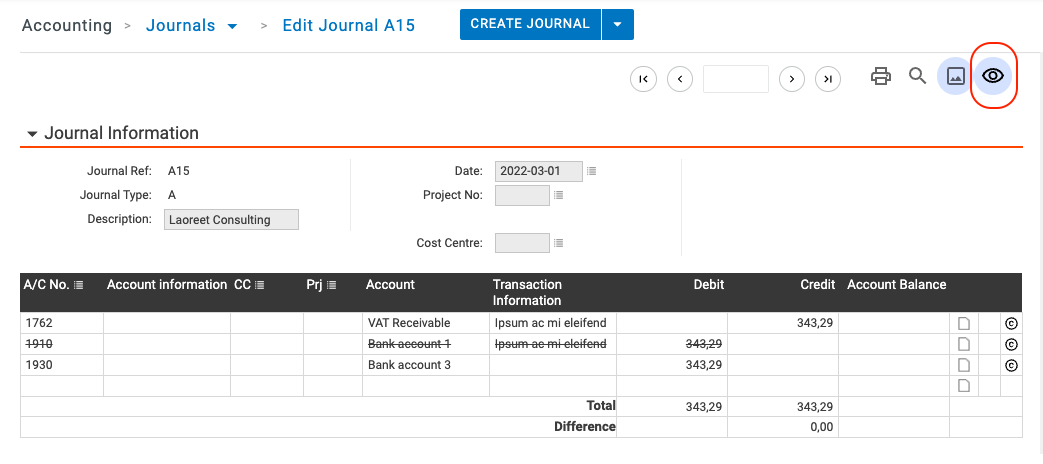 Lock accounts for manual coding
Avoid discrepancies between you accounting and your accounts receivable and payable by locking these accounts for manual coding.
Locking an account for manual coding means that it cannot be used to create a journal and there can be no editing done to these accounts in journals.
Any account can be locked for manual coding from within the account or directly from the list.
Read more about your chart of accounts.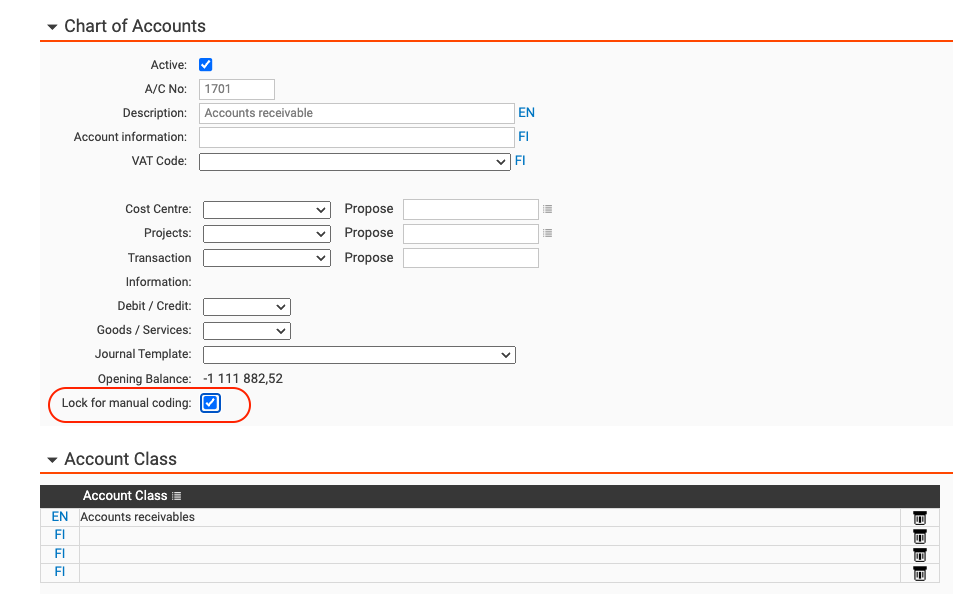 A new standard invoice templates
A new modern and colourful standard invoice template is available for you to use: New Briox Invoice


Read more about invoice templates.


Updated action bar
A new action bar has been implemented in the footer of you customer invoices as well as in several other places in the program. We have introduced smaller buttons and the grouping of buttons to create more space and a better experience.



In the process, the workflow for linking of documents has been updated and is now the same as in supplier invoices. Simply click on the document to link / unlink it.



Small Improvements
Banking

The payment date is now visible on the matched transactions under banking
Improved presentation of the Amount on journals and drafts in Banking



More formats supported in the Archive

Mac image formats .img and .heic are now supported in both the Archive and the Linked Document section of the Archive.


Briox also supports the receiving of electronically signed documents to the Archive and Linked documents section of the archive, when the document is signed in an "asice" container (

Associated Signature Containers by European Telecommunications Standards Institute)

and has a file name extension ".asice" or ".sce".
Briox supports :

Associated Signature Container Extended (ASiC-E)