The activity log shows who has done what in the program, for example who has imported data or created a new item.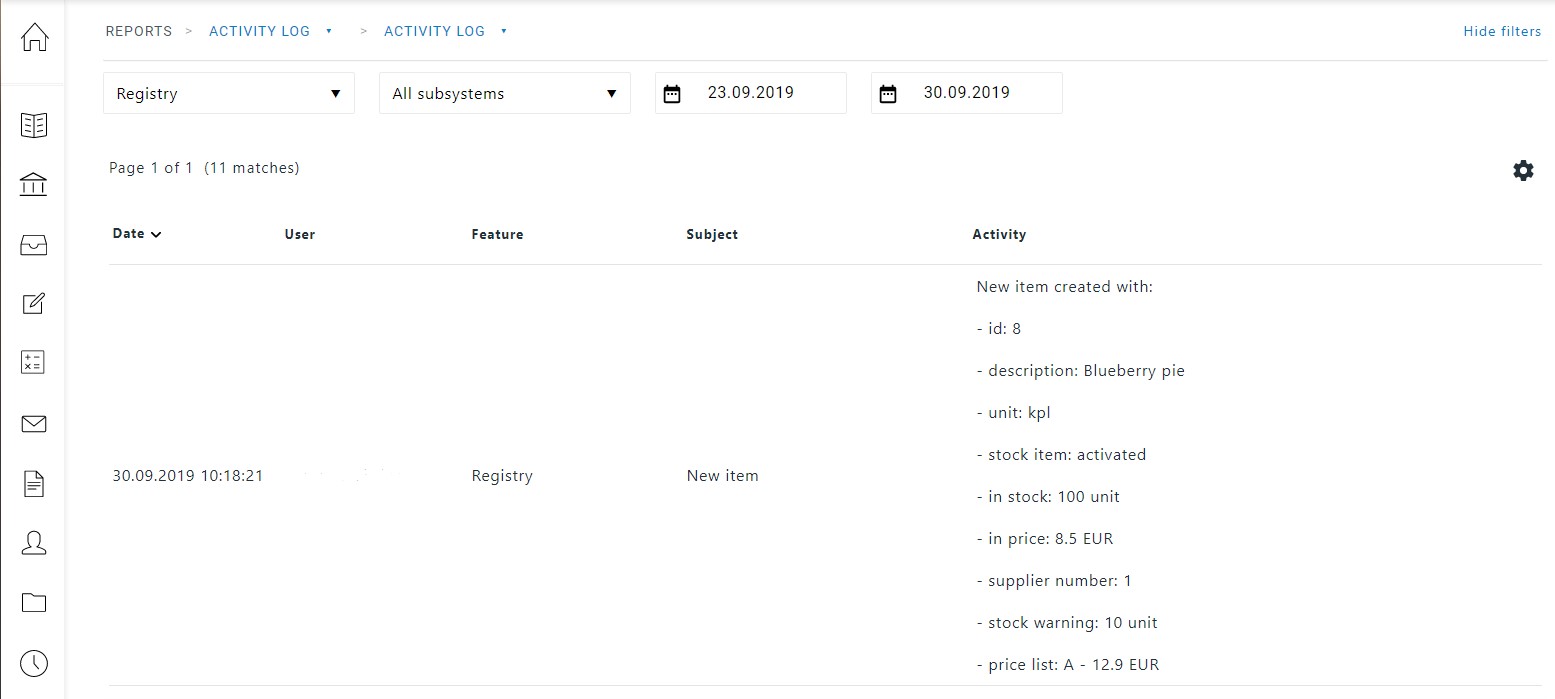 You can find this report in Report - Activity log. However, this report is only visible to those with adequate user rights. If you do not see the activity log, you can ask the system administrator to adjust the settings accordingly.
You can use the search function to select which events are displayed: you can narrow your search by dates, by program, or by a specific section. Once the search is complete, you can print the activity log by selecting the print format and clicking Print at the bottom right of the page.