Supplier invoice authorisation update
The supplier invoice authorisation functionality has now been released to all Insights package users. New user rights as well as a new role have been created for Supplier invoice authorisation.




Users that only have access to supplier invoice authorisation and not the complete supplier invoice list, can now only see the invoices they have the right to authorise.


Easy access to the invoices that are to be authorised is offered via a new Dashboard widget: Invoices to authorise (see below).

Read more.



A new report for the Asset Registry: Depreciation per Month
This report gives you an overview of the total depreciation that has been carried out per month, for each asset & for each asset type.
You also get a total depreciation amount for the period per asset and per asset type.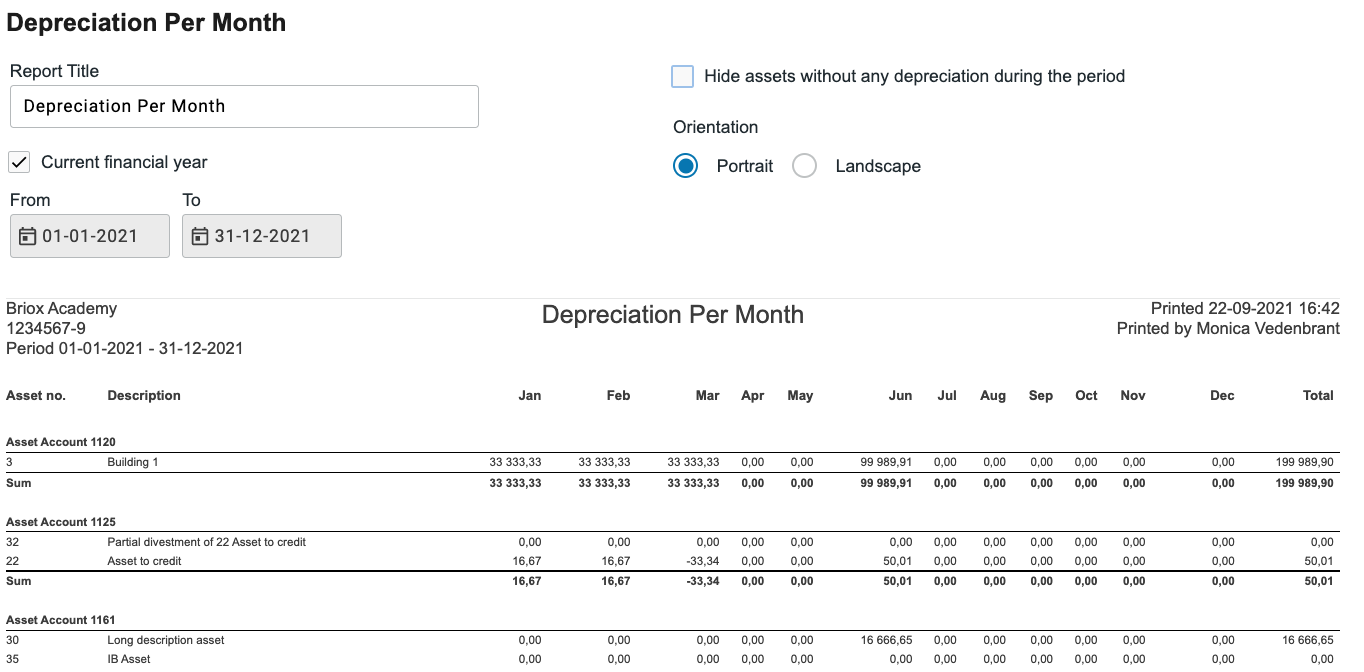 Set up template accounts in your Client Manager
These accounts can contain specific settings for accounting and invoicing which are then copied when the accounts are used as a source when setting up new clients.
To create a template account go to your Client Manager, Client Overview and click Add Client company, select create template account in the first step of the wizard.