The Task List offers an overview based on tasks and their status rather than by customer. This is the second viewing option of the Assistant.
Click on the View selection button, marked in red below, to view your tasks as a list instead. 
In this view you can directly manage the following in the list:
Change task progress status
Leave / read comments that have been entered on tasks
Report Time on the tasks
Send an email to your clients
Mass manage:

Consultants (add, delete, replace)
Progress status 
Change due date 
Enter a comment

Sort the list by clicking on the various column headers 
Mass management in the task list
The purpose of this view is also to offer you a mass management possibility with the usual check boxes on the left hand side of each row. A check box at the top by the header Task works as a select / deselect all.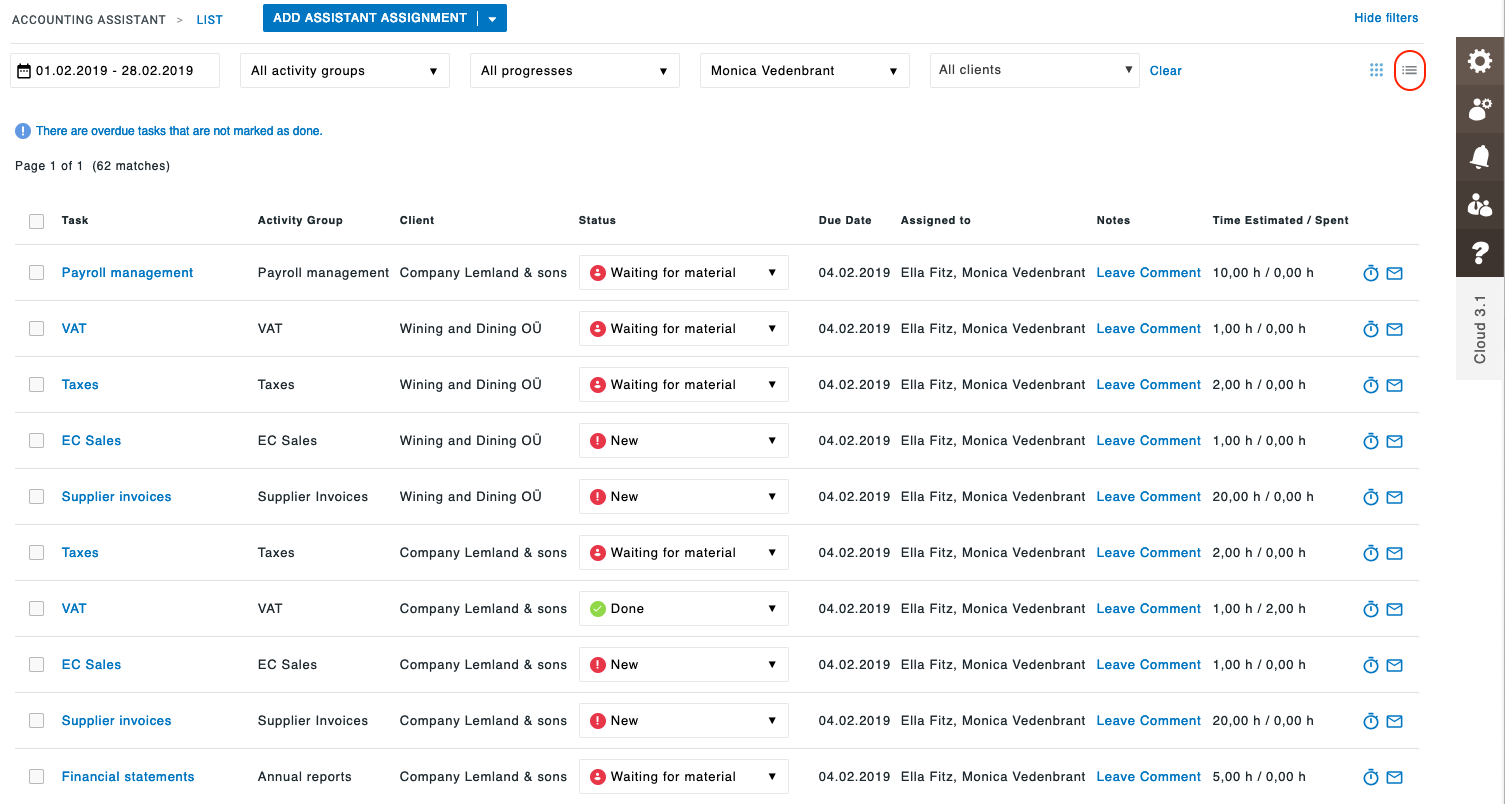 The mass management options will appear at the bottom of the screen when a check box has been checked.



You can delete a tasks if no time has been reported on them.


Click on handle tasks to access a mass management modal which allows you to mass manage one or all of the following aspects of the tasks selected:

Add consultants to the already existing ones, delete a specific consultant from the activities or replace all consultants with the selected one
Change progress status from the drop down
Change due date by simply entering a new date
Enter a comment, which is simply added under any comments that may already exist.