To avoid duplicates being created when accepting incoming e-invoices. We are matching and validating the suppliers on the criteria below:
Customer Name
IBAN
BIC
Predefined Purchase Account
For a full match, every criteria must be fulfilled.
In the incoming Invoice list under Supplier Invoices, the following color codes highlight the status of the match:

Green: Full Match (100% Match)
Yellow: Incomplete match (Partially matched but manually handled)
Red: No match
When there is a deviation, you can easily see what has not been matched as the deviating field is highlighted by a red asterisk * on the side of the supplier matched from the registry. See below. If you click Update Supplier & Choose then your supplier will be updated with the new data from the incoming invoice.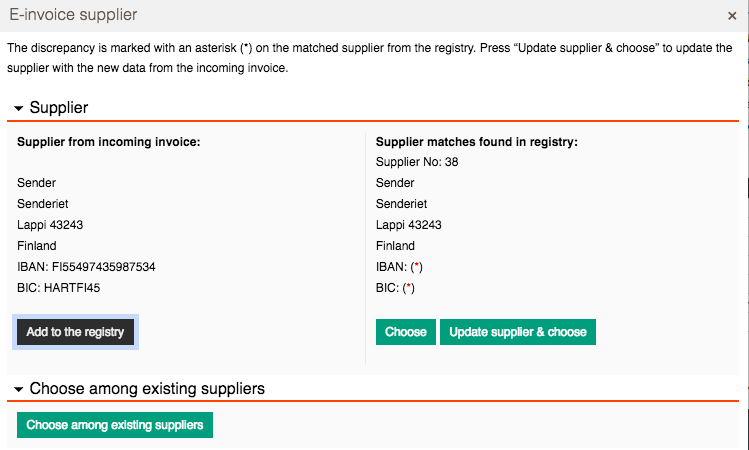 Note that as long as you do not have a predefined purchase account registered on the supplier in the registry, incoming e-invoices will be marked with yellow (incomplete match) and will need to be handled manually.
If nothing matches, the invoice will will be marked in red (No match).