Updates to the App:
Let users approve their expenses in the app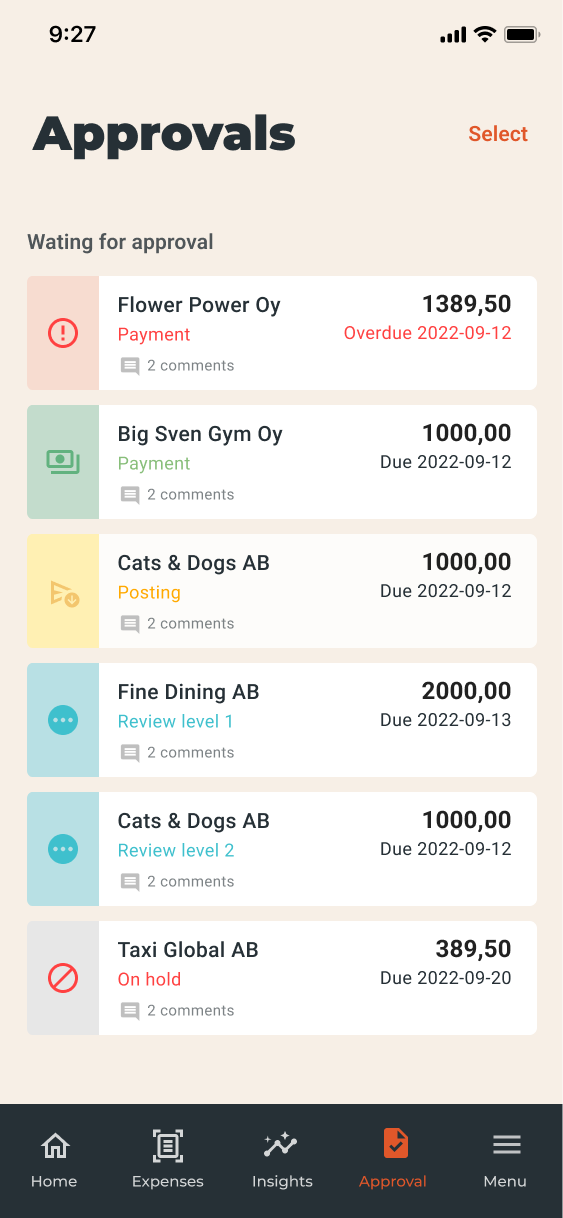 .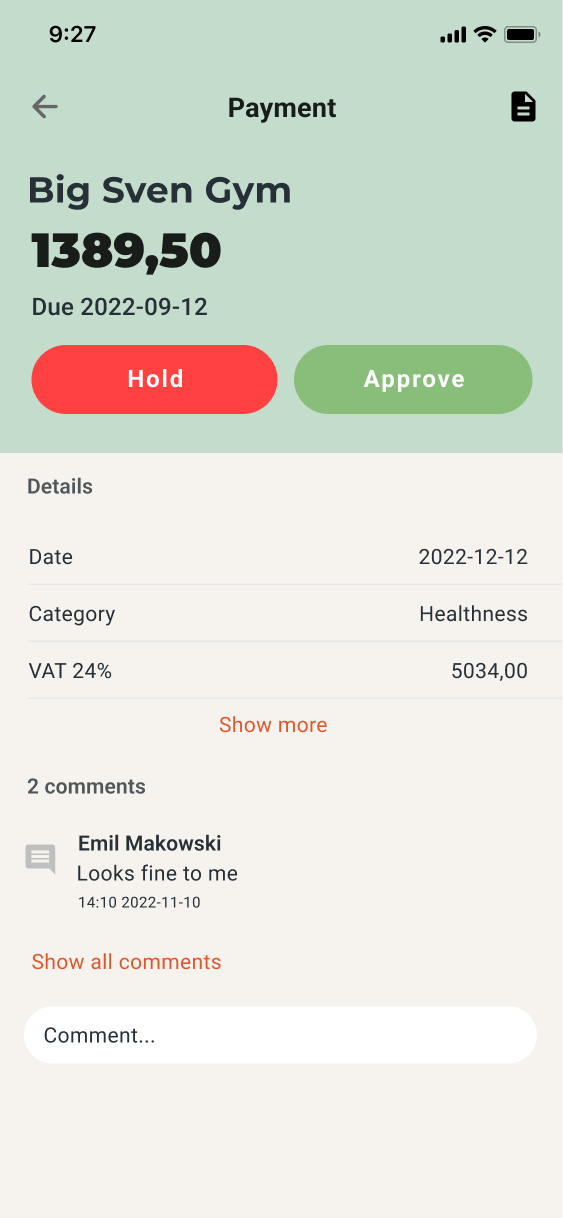 Set up approval workflows allowing users to approve expenses directly from the App.
In the App they can:
View the linked documents, pinch to zoom in and out
Read and answer comments
Mass manage invoices to approve
Read more about:
Push notifications and notifications settings
Notifications can now be sent to the App as push notifications. A new settings page allows you to tailor how you receive them. Notifications will cover more areas of Briox in the near future. Up next is supplier invoice approval.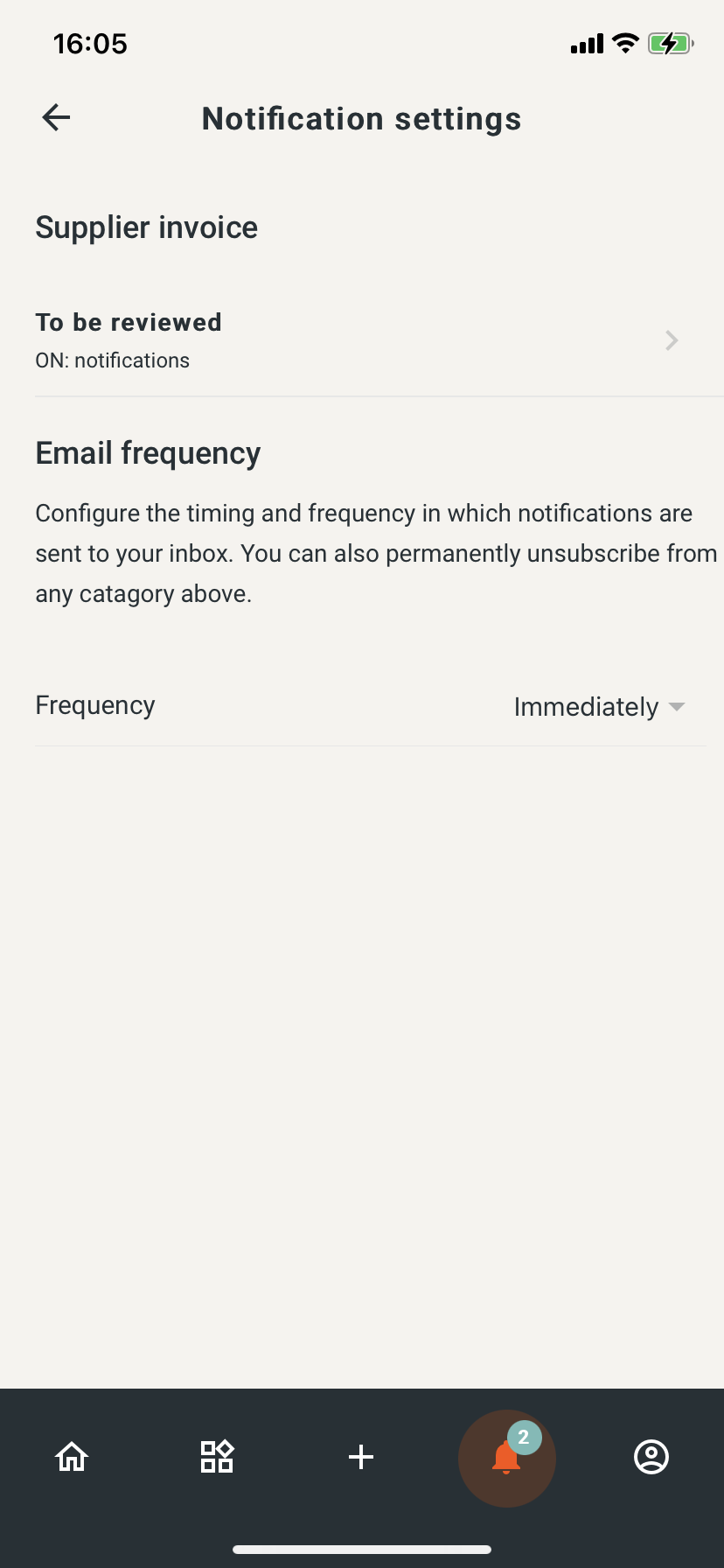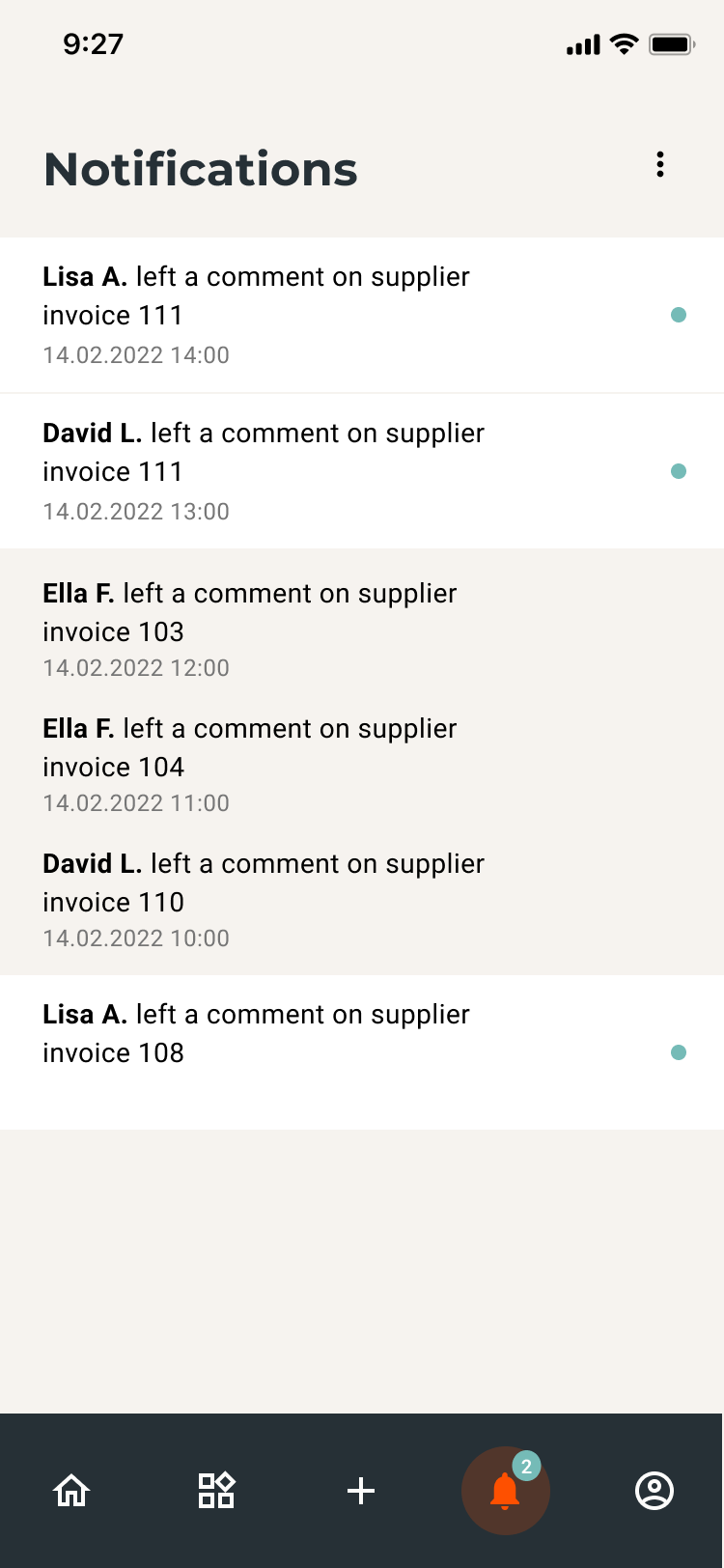 Camera images to the Scanner
You can now select images from your camera's fotoalbum to the scanner.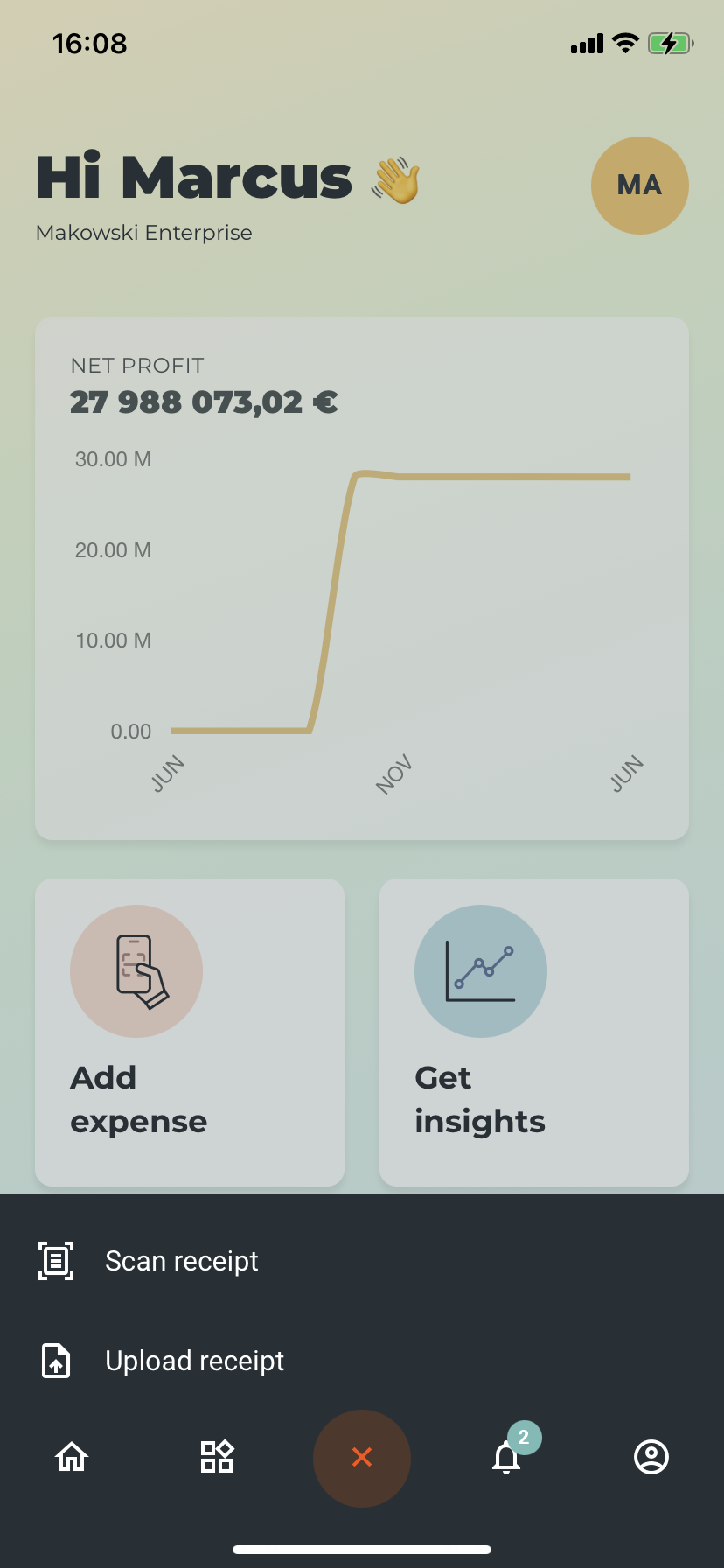 New menu and feature collection view
As more functionalities are added to the app we have updated the bottom menu and added a feature collection view.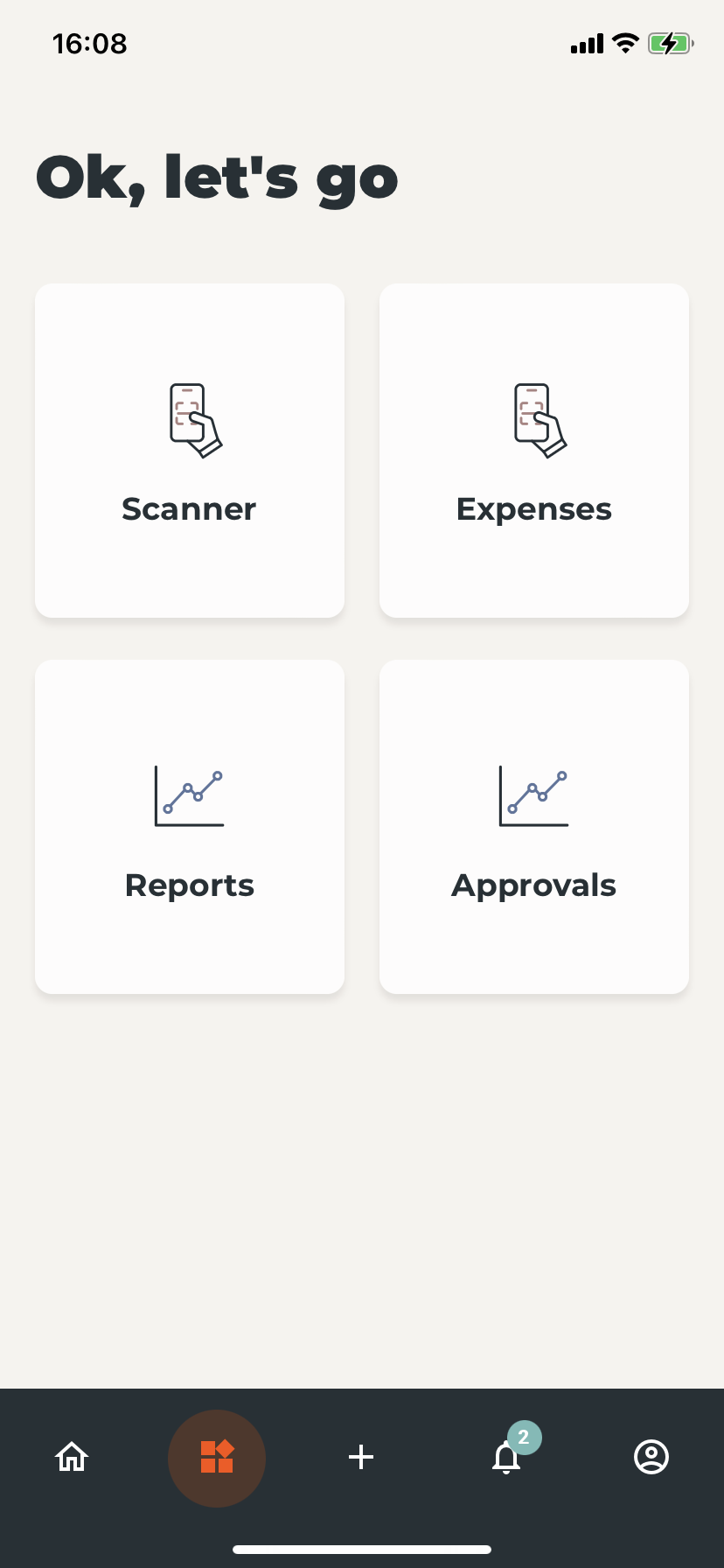 Desktop:

The Briox notification centre
Our new notification centre allows you to fine-tune how and when you are to receive notifications and other warnings and communication from Briox, both in the desktop and in the app.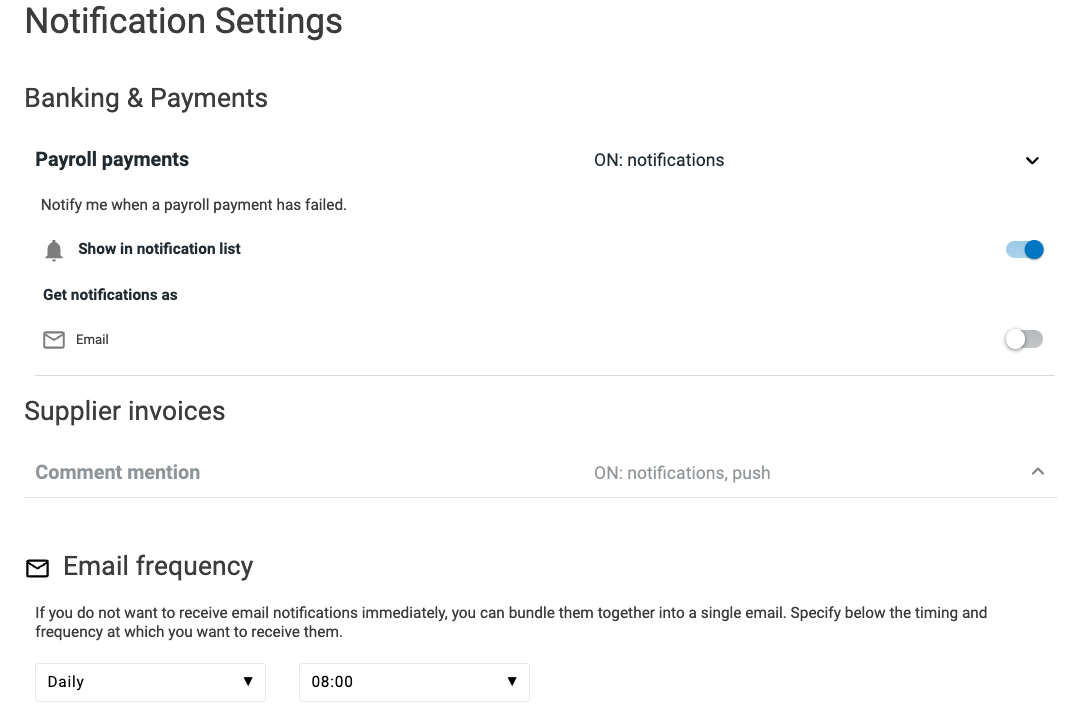 Note: Email notifications for incoming documents and invoices to approve will be moved into the notification centre in a second step.

Journal template makeover
To automate coding journals manually and to allow you to work with the keyboard only, we have updated the Journal template functionality in the following manner:
The journal template field is included in the tab / enter input sequence of the journal and supplier invoice, but it can also be excluded by choice if you prefer to work with Trigger Accounts, see below.


Settings - Accounting - Coding view.




Link trigger accounts to Journal Templates
Type an account number and the amount in the accounting grid to be prompted to use a connected journal template.



Set up these trigger accounts in the Journal Template itself or link Journal templates directly to accounts in the Chart of Accounts

.




Mass management
A mass management has been added to the journal template list for the columns Banking and Active.
Where: Settings - Accounting - Journal templates


Journal templates

can now be created without a predefined journal type so that the same template can be used when creating journals in multiple series.



Where: Settings - Accounting - Journal templates


In banking a new drop down allows you to select the journal type in the Process transaction view.
Where: Banking - process transactions


Read also:


Automatic quitting of invoices and their credit notes (continued)
When you post a credit note that has been created directly from an invoice, and only part of the invoice is being credited, Briox will now also offer to automatically quit the invoice and the credit note.


Where: Invoicing and Suppler invoice