As an accountant you have the possibility to make your contact details visible to your clients.
You can display the agency contact details as well as a personal contact for each company.
Only the information you enter will be displayed in the Help Centre tab. See below.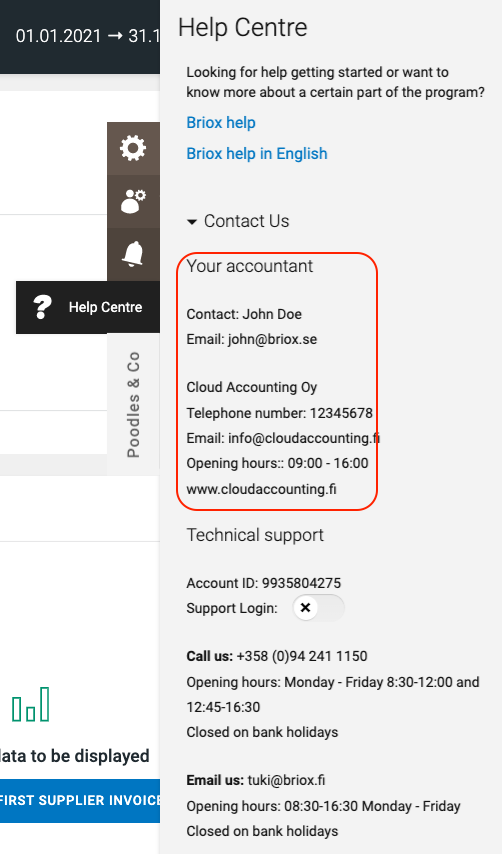 Add agency contact information
Go to Settings - Client manager - Theme and Contact Details

Enter the contact information you want to display for the agency here.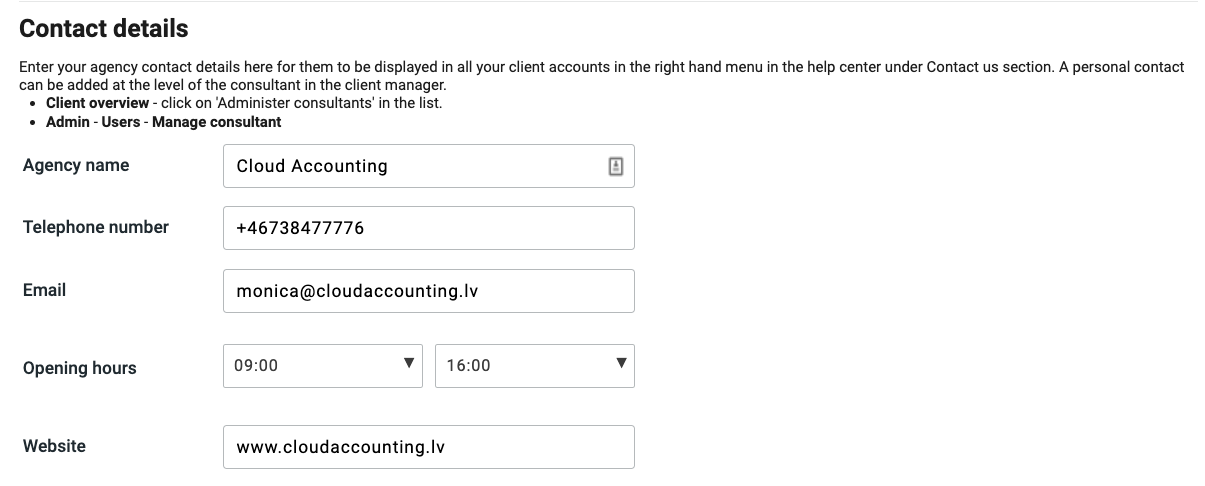 Add a personal contact for a company
Go to your Client Manager - Client Overview and select the client you want to add a personal contact for. Click on the Administer consultant icon at the end of the row:

In the modal that appears select the consultant who is to appear as the main contact for the client by ticking the box in the main contact column. See below.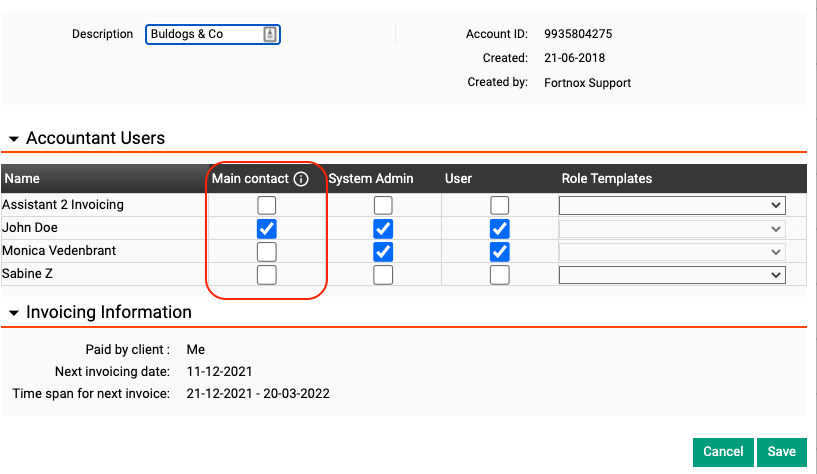 The details that appear are the consultants name, phone number and email if available.