The Notification centre allows you to fine-tune how and when you are to receive notifications and other warnings and communication from Briox, both in the desktop and in the app.

To access the notification centre, go to the notifications tab in the rights hand menu, and click on the gear icon.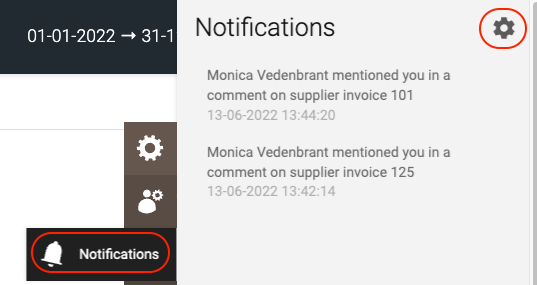 Here you will find all available Notification settings.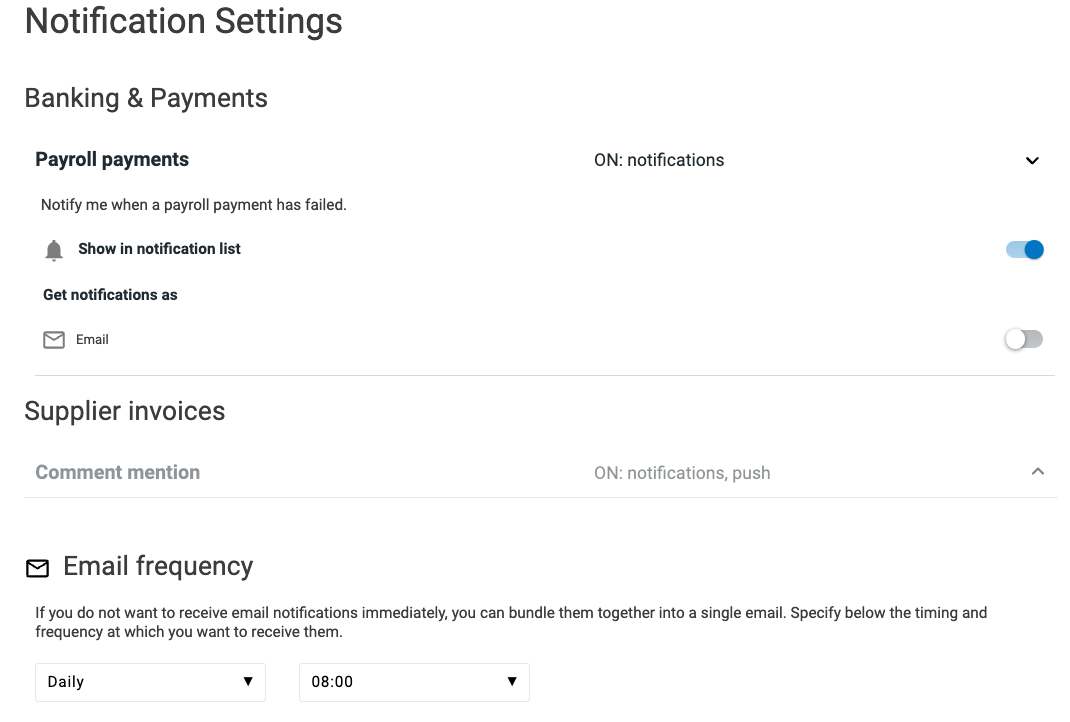 Notifications appear in the notifications tab. A red number warns you of new notifications, and the check box allows you to mass handle all notifications as read.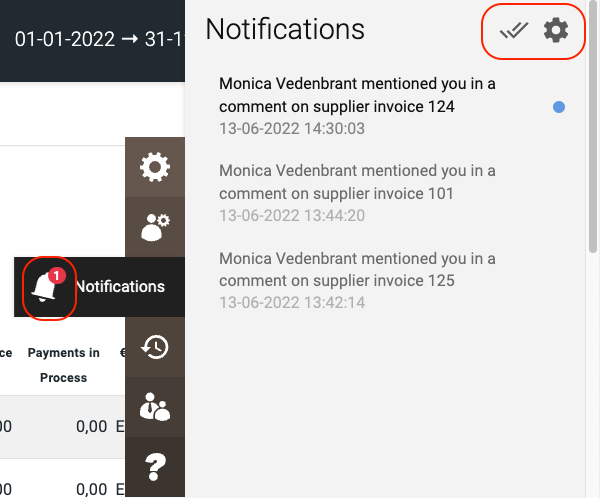 You can also receive notifications as emails and /or Push notifications to the mobile app.
Turn on the possibility with the toggle:



For email notifications, you can even select their frequency (immediately, daily or weekly), the day of the week if relevant, and the time of day at which you want to receive them.



Note: Email notifications for incoming documents and invoices to approve will be moved into the notification centre in a second step.


Client notifications
As an accountant you have two sets of notifications:
The notifications that concern your own accounting agency account
and Client notifications



Client notifications can be accessed from the client manager menu Client Notification Settings: Go to Notifications in the right hand tab, click on the gear icon. In the navigation menu at the top of your screen choose Client Notification Settings.
From the Client manager you can mass manage your client notifications as a bulk.
If an account is to have a different setting than the mass, then you need to go to that specific account to tweak the notification settings.

Note that changing the client notification settings in the client manager will override that which has been done at the level of the individual account.