Ever dismissed and turned off a notification without looking at what it says?
You have the possibility to turn them on again if it was a mistake to turn them off in the first place.
In the right hand menu, under Information dialogs you can turn on notifications again. See Below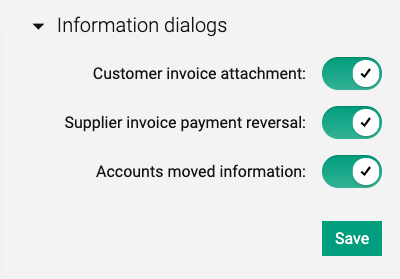 If you wish to change the choice you have made regarding attachments to you customer invoices: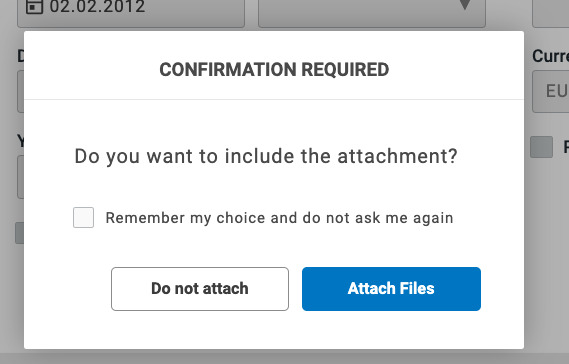 Supplier invoice payment reversal information, warns you that a reversal in Briox does not affect your bank.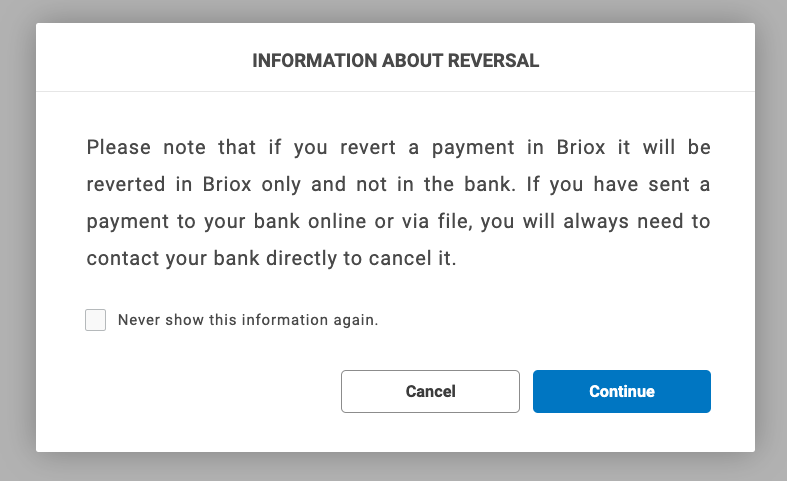 If you have have moved accounts in your COA, a warning appears that the comparative year in your Balance or P&L report may display discrepancies.