With a list of pre-setup categories to choose from, the user does not need to input data manually when scanning receipts, and you, as accountant or administrator, get receipts with descriptive names to work with in linked documents, as well as the possibility to prompt for comments when necessary.

Under Settings - Archive - Expense categories, you can:
Add your own categories
Edit categories
Delete categories
Change the order in which categories will appear to the app user, which is a reflection of the category order here.
Request a comment for a category and add a prompt so that the use knows what type of information you need from them.
Allow the prompt to be triggered by a linked account.



When a user scans a receipt they can choose an expense type if necessary, a category and finally they can enter a name for the receipt if they want as well as a comment.
If the user chooses not to enter a name for the scanned expense, the expense category will serve as a description together with other elements, and the document name will be built up as follows:
category-type-date.pdf
Note: The file is turned into a pdf by the scanner.
see below.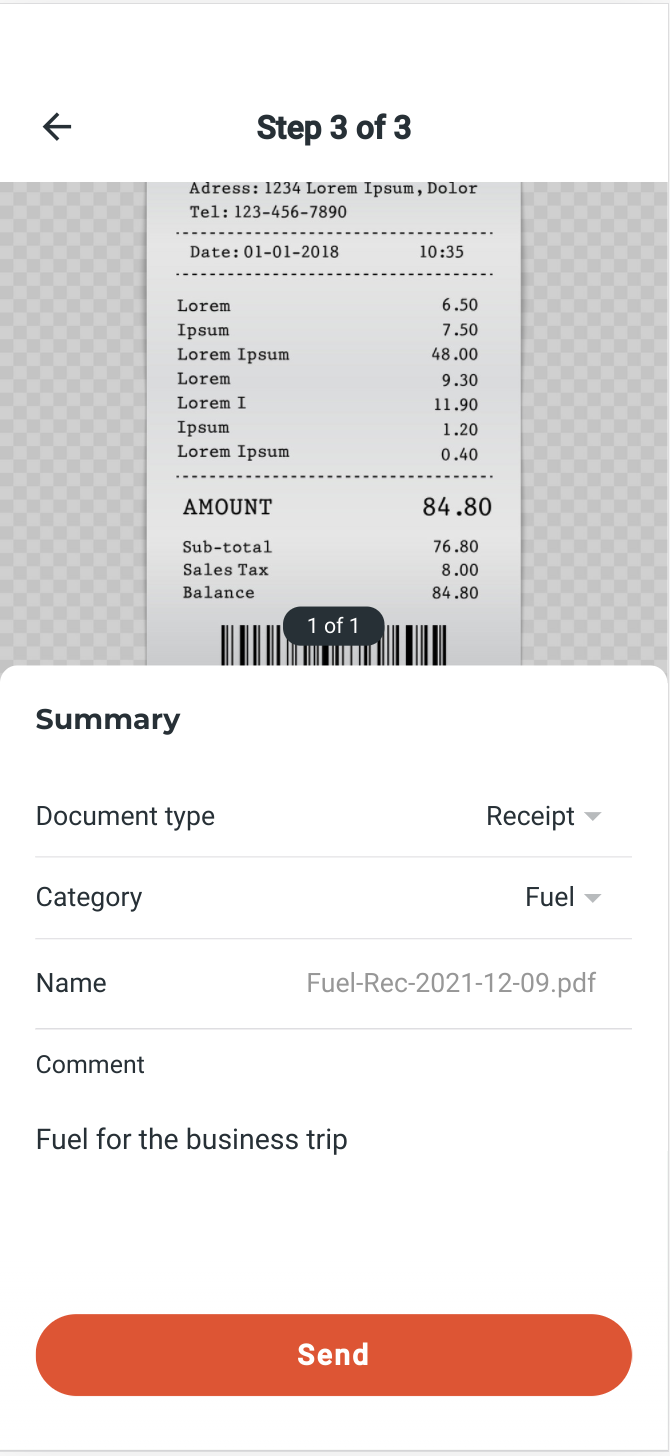 In the linked documents section of the supplier invoice view, the document name and comments appear as below.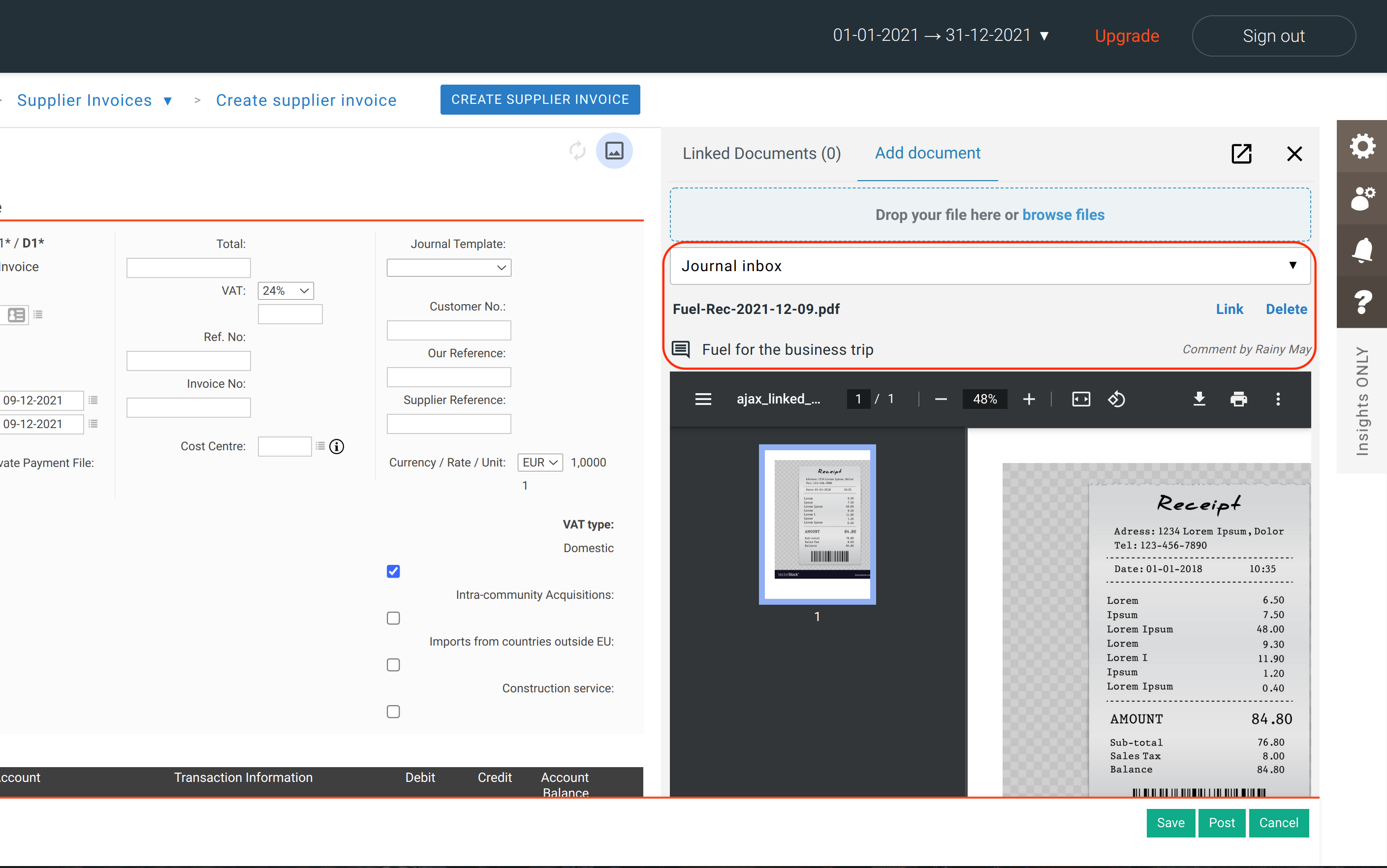 Further more, accounts can be linked to categories so that when the robot codes the journal containing the linked account, a comment will automatically be requested from the user without the user or the accountant having to select a category.
See below: