If you want to carry out your accruals, go to Accounting - Accruals in the main menu.
You can filter the list to get a detailed overview of all registered accruals, which includes carried out accruals, not carried out accruals, and deleted accruals.

To carry out an accrual check the checkbox on the left of the row and then click Execute in the bottom right corner. An accounting journal is created with the predefined accruals journal series in the journal list. All accruals that can be carried out have their boxes clickable. Accruals can only be carried out within one financial year but can be carried out before their period.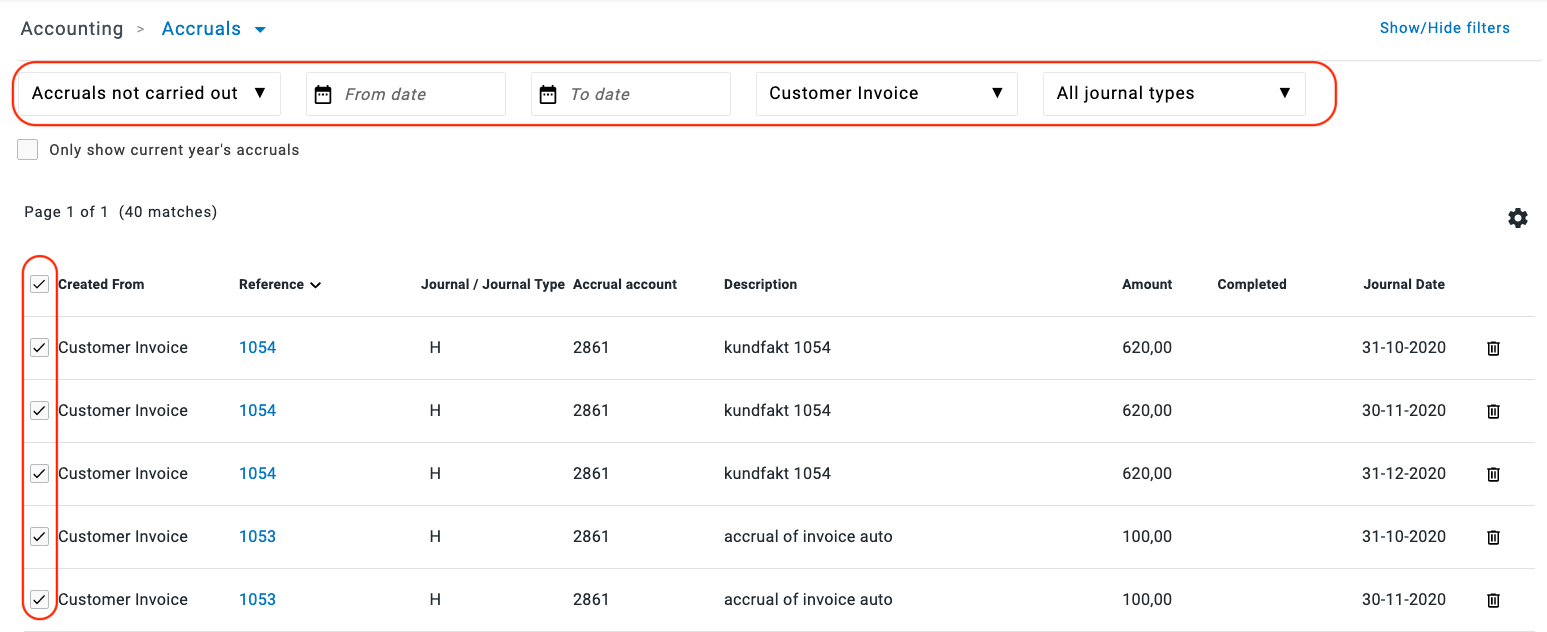 Your accruals report will give you an overview of your accruals and their various states.
In the lists, you can clearly see which journals, supplier invoice or customer invoices have been accrued as they are marked with the accruals icon. See below.