When crediting an accrued customer or supplier invoice in Briox, you will get the following prompts when you post the credit note. See below: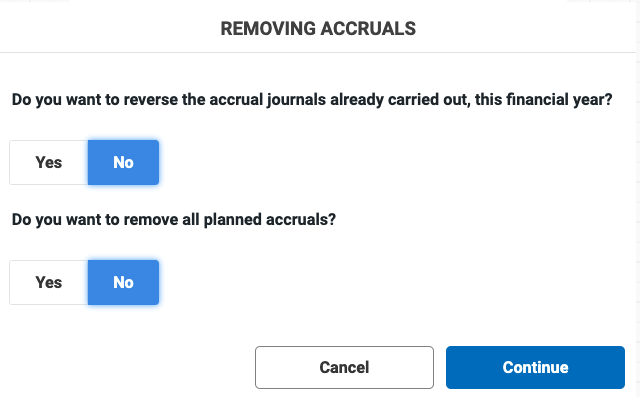 If you answer yes to both questions, Briox will:
Remove all accruals that have not been carried out, in all financial year
Reverse all journals that have been carried out in the same financial year as the invoice.
In the accruals report you can see all the accruals that have been removed, displayed as crossed out rows. Tracking will take you to all the journal that have been reversed.
Note: If the Accrual spans several financial years, only the journals in the same financial year as the invoice will be reversed. If accrual journals have been created in other financial years, these will need to be reversed or deleted manually.


Note: Once the invoice has been credited, both the invoice and credit note will need to be paid to quit each other & disappear from the list.