Settings:
The possibility to create an asset from a supplier invoice & link a supplier invoice to an asset is tuned on by default. To turn off this functionality go to Settings - Accounting - Asset registry and turn the toggle off.

Workflow:
With this functionality, as soon as you post a supplier invoice that uses an asset accounts in debit, the program offers you the possibility to:
create an asset directly from your supplier invoice
or to link the invoice to an existing asset
You control what asset accounts you use with your Asset Types.
Click post on your supplier invoice for a modal to pop up, pre-filled with data from your supplier invoice:

The asset type that corresponds to the asset account
The write-off date according to Settings.



Make a choice regarding what you want to do: Create an asset or simply link the invoice



Create an Asset:
Fill in the rest of the information & Save.
An asset is then automatically created in the asset registry with status Not started.
If there are several asset accounts on an invoice, the window will appear as many times as there are accounts.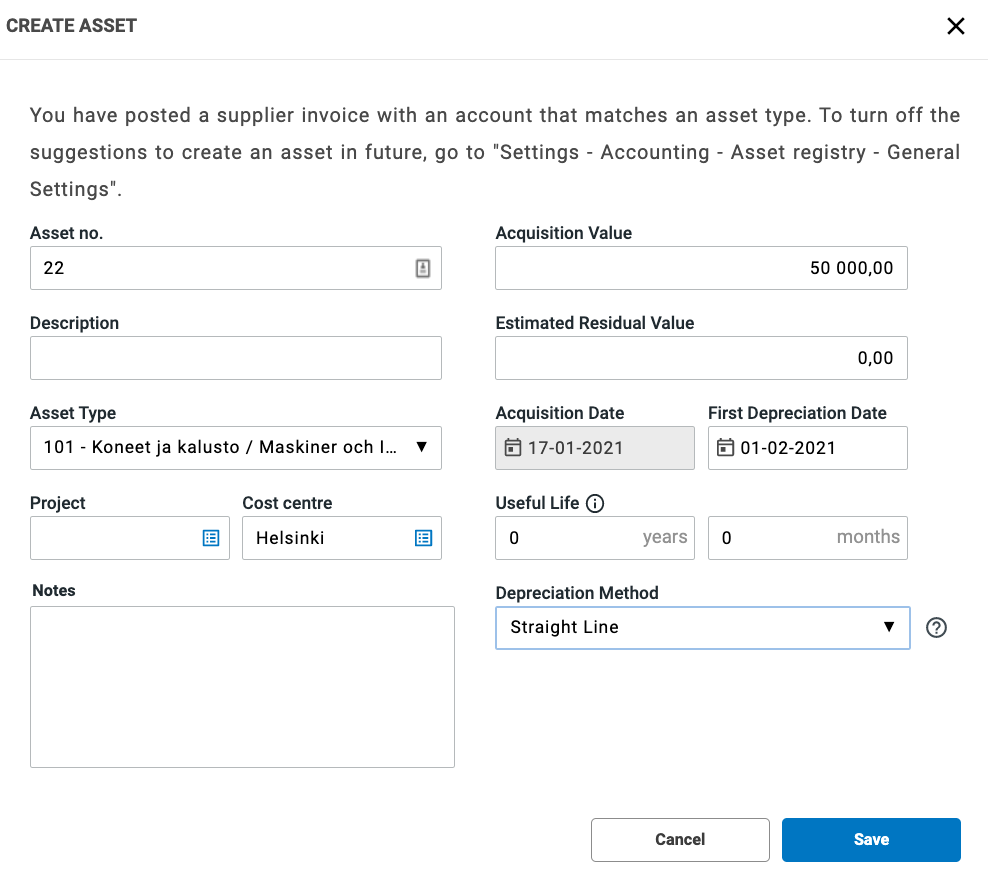 If you wish to wait & create your asset later. The invoice with the asset account will be marked with a + icon at the end of the invoice row. See below.
Click on the icon to call up the asset creation window above.
When the asset is created, the invoice is marked with a checkbox.
If an invoice is simply linked, the + sign remains available.
The same icons are available on the Asset account rows in the supplier invoice.

When the asset is created from an invoice, the comment entered in the asset creation modal and the invoice number are displayed on the corresponding history row of the Asset. You also have the possibility to unlink the invoice from the history row and see which user did it by hovering over he Copy right C. See below.



A link to the invoice itself is available via the tracking icon.
In the top right hand corner of the view.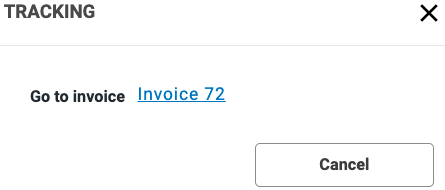 Note: The asset account on an an inactive asset type will not generate the possibility to create an asset.