All assets must have an Asset Type as the asset type controls which type of depreciation (%) and which accounts will be used to automate the operations of the asset registry; such as, depreciate, write up, sell or scrap for example.
Under asset Registry - Asset Types there are several standard asset types available if you are starting up with Briox.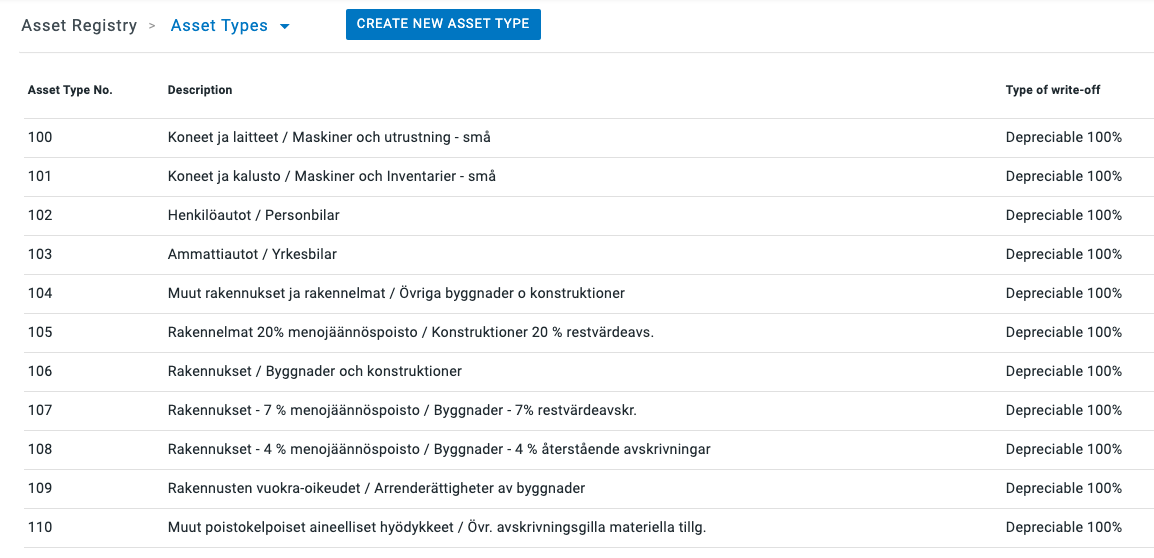 If you would like to add your own asset type, click on Create New. Asset Type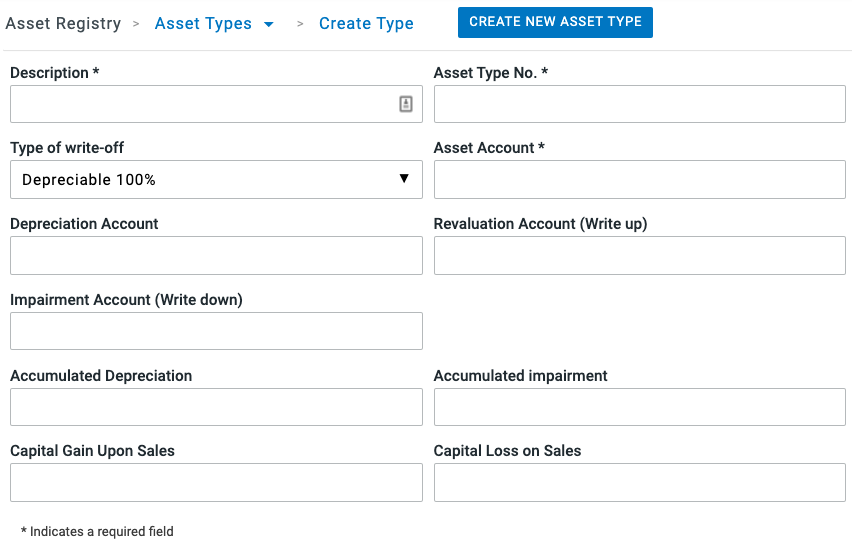 Enter a number, a description and which type of depreciation the asset should have.
Fill in the accounts to be used for the different types of automated accounting events that are automated in the asset registry. When you are done, click Save.
You will now be able to choose the new asset type when you create assets.