Further automate working with the asset registry with the help of the Settings:
Go to Settings - Accounting - Asset Registry.
Here you can:
Set a standard depreciation start date for your assets. Choose between:

The acquisition month
The first month of the acquisition year
The month after acquisition
When you create an asset you are of course free to choose another depreciation start date.

Turn off the possibility to create assets from your supplier invoices. The functionality is turned on by default.


Check what journal type is set for you depreciation Journals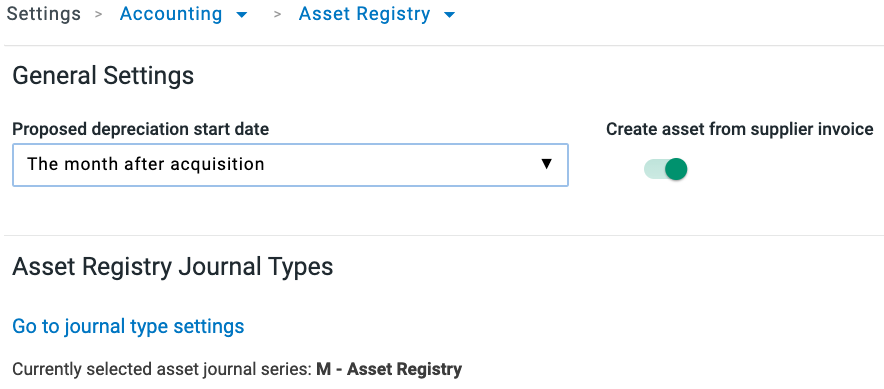 Read also about Asset Types.