If a bank statement contains transactions in foreign currency, all currency
transactions are automatically transformed to Euro at import.
In the first hand we use the currency of the bank if we see it,

otherwise we use the currency from XE if the integration is active.

If XE is not active we will look at the currency set manually under Registry - Currency.
The paid foreign currency amount is always visible on the bank statement and on the transaction.

When creating a payment in currency in banking or using a template to book a transaction, if you are not satisfied with the exchange rate used at import for converting the transaction to Euro,
you can adjust the rate used manually.
This is done before the transaction is matched by clicking on the update currency icon on the imported bank transaction. see below:

The rate can then be adjusted in the window that pops up.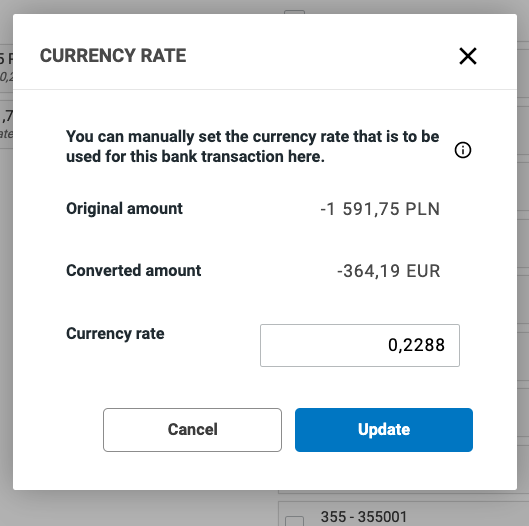 The updated EUR value is then displayed in the account statement.
Note: the amount in foreign currency can never be edited only the exchange rate.