The Simplified invoice view offers a more user-friendly design for customer invoicing.
The customer invoice view is customisable to the amount of information you need to register on your customer invoice. Simply toggle the Advanced mode button to switch views from the Advanced mode to a Simplified view. You find the toggle on the top right hand side of your screen.


If you are an Accounting agency using the Client Management you will automatically have the the Advanced mode at start up.
If you are a regular user you will start with the Simplified view but you can also switch over to the Advanced mode if you need to have access to more information.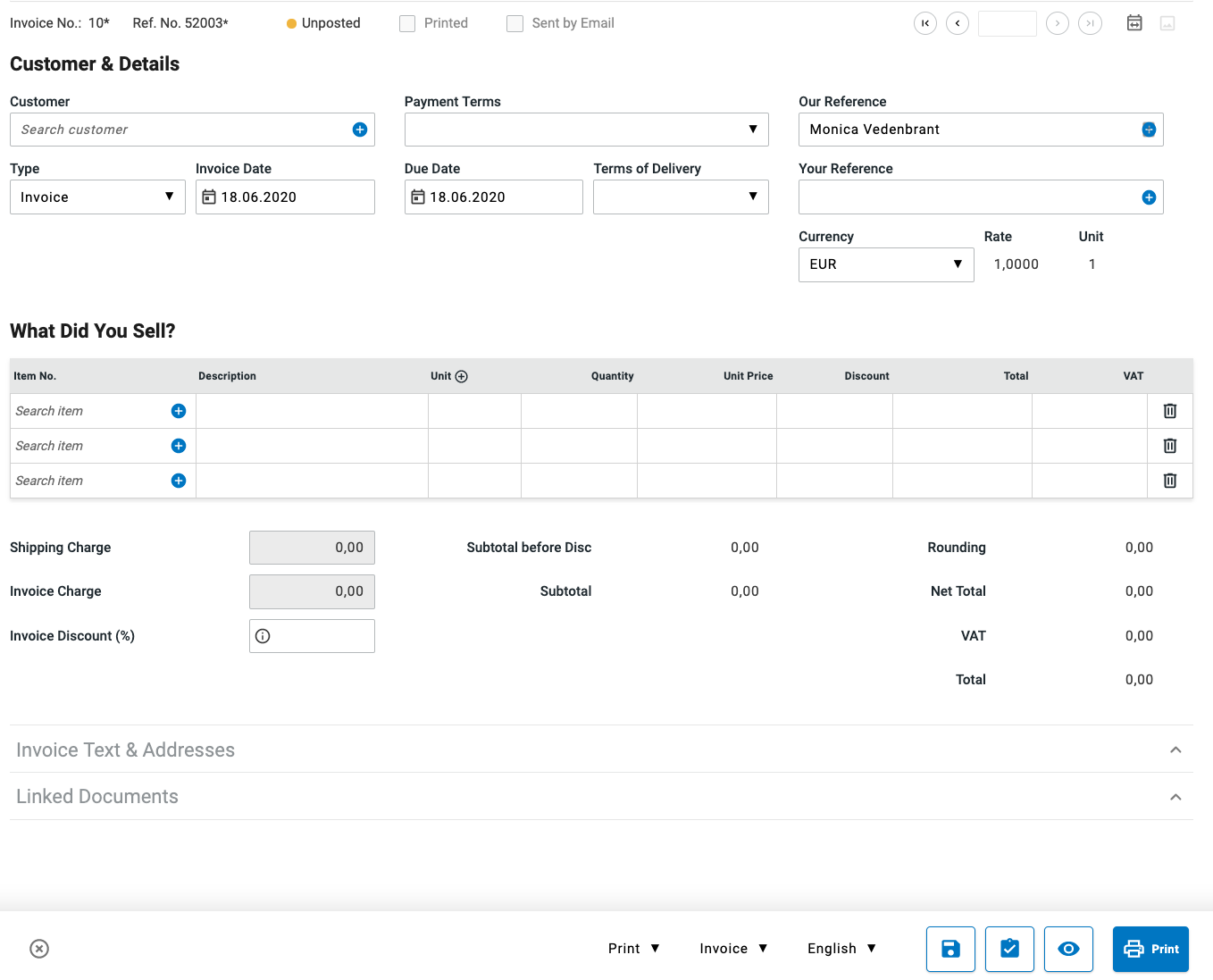 If you compare the different views, the Advanced mode has more information regarding accounting and more fields compared to the Simplified view with displays less information.