In Briox you have the possibility to change posted Customer Invoices.

To give a user access rights to change posted customer invoices you need to go to Admin – Users then click on the Edit rights icon for the user in question. See below.



Under Invoicing tick the box infront of Change posted invoices.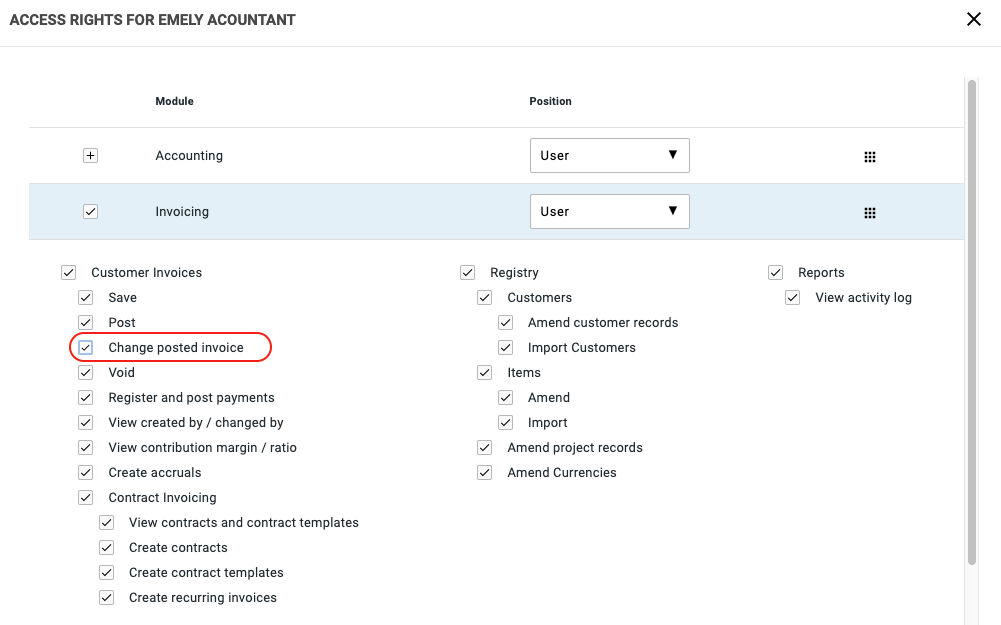 To create a Customer Invoice go to Invoicing – Customer Invoices – Create Customer Invoice. After creating the invoice, you can post by clicking on Post at the bottom of the screen.
If you need to make changes after the invoice has been posted the customer invoice, you can do it by simply clicking on the invoice. You can change all the information that you have entered on the invoice.
For example, if you need to change the customer click on the selection button to see your customer registry and retrieve another customer from there. If you need to change the quantity and the price of an item you have sold, simply click on the numbers and type the correct amount.
When you have made all necessary changes just click on Update at the bottom of the screen. You will receive a message that the customer invoice has been posted.



All the changes you have made will be reflected in the journal. You can see the journal by clicking on the link in the invoice header.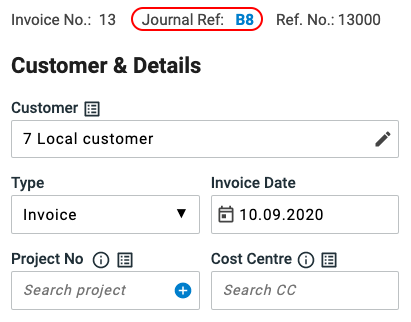 You can also see all the changes that have been made in the activity log:
Go to Reports - Activity log and choose: Customer invoice (post / change)



Please note!
You cannot change a customer invoice in the following cases:
If the user does not have the correct user right

If the invoice has been submitted via i-SAF (Lithuania only)

If the invoice journal is included in a submitted VAT report

If the invoice is paid in full

If the invoice is part-paid

If the invoice has been accrued

If the invoice is included in a period that is locked

If the invoice journal includes and account that is locked for that period
In these cases you need to create a credit note to cancel the invoice that needs to be corrected.