Change posted supplier invoices
In Briox, you now have the possibility to also change already posted supplier invoices. This means you can now fix any errors in the invoice. When you have made the changes, you can update the accounting journal that was created for the invoice earlier by clicking Update.
Read more about the functionality here.

Where: Supplier Invoice - Supplier invoice
Turn off archive notifications
A new setting has been added to the Archive so that administrators have the possibility to turn off the notifications they get each time a new sender sends a file to the archive.
Note: Notifications are never sent when files are e-mailed from a trusted domain.
Read more about Trusted Senders.

Where: Settings - Archive - Archive
Profit and loss per month
A new version of the Profit and Loss report, in which the months for a given period have been separated to individual columns, is now available for you to run a "sanity check " on your accounting.
Where: Reports - Reports - Accounting, Profit & Loss 12 months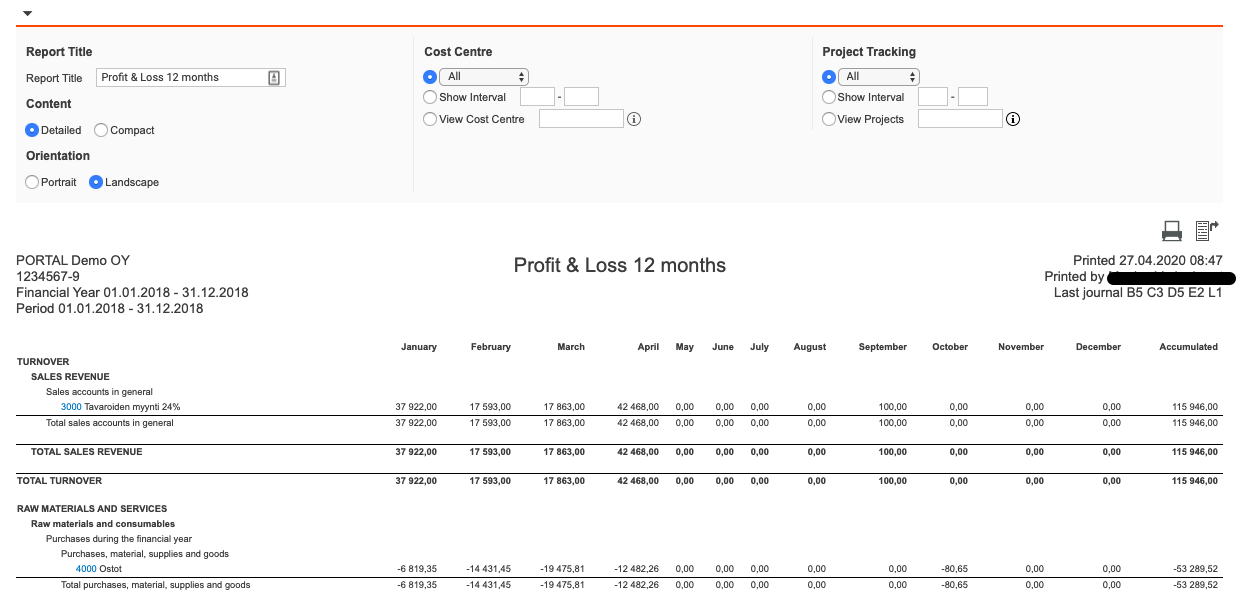 Updated default chart of accounts in Finland
The account classes have been updated to comply more closely with the current directives.

We have also updated the default coding of journal templates so that selecting the correct ones when adding journals should be even easier than before.
Where: Registry -Chart of accounts
Add customers and suppliers via integration in Latvia
You now have the possibility to retrieve company information automatically from Lursoft to Briox, by simply entering the company number.
The functionality is available in both in the Customer and the Supplier registry.
Click on the small cloud icon on top right-hand-side of the page, or click on the selection button next to the Company Number-field:
Where: Registry - Customers / Suppliers
Customers invoice number with number series available in Latvia.
In Latvia the user has a choice regarding what type of number series they want to use:
A number series with a serial number
An invoice number consisting of a simple incremental number series



Where: Settings - Invoicing - Number Series
Online Banking available with Swedbank in Latvia
Briox can now offer an online banking connection to Swedbank in Latvia.
Online banking gives you the opportunity to get your bank transactions straight into Briox as well as send online payments to your bank. No more uploading and downloading files!

If you would like to activate your internet banking account, please contact us (e-mail to: support@briox.lv).
Read more about online banking here.
Where: Accounting - Banking