If you want to create an invoice based on an order go to Sales Order.
Select the appropriate status in the drop down menu and tick the box in the Order List at the front of orders that are to be invoiced. Click on the Create Invoice button in the action bar at the bottom of the screen.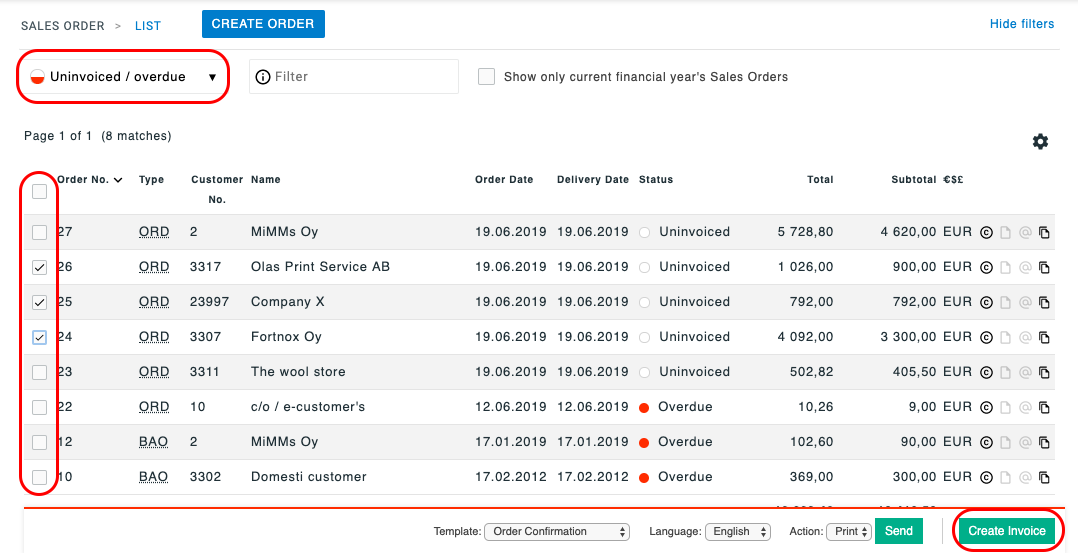 A pop-up window appears asking if you want to create a consolidated invoice or a partial invoice, which means that an invoice will be created for partially delivered sales orders.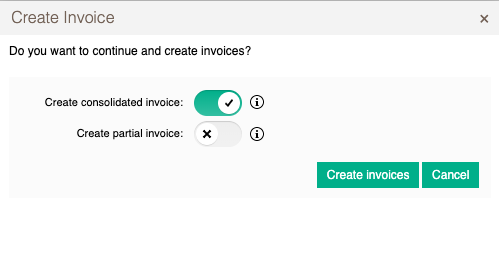 Click on Create invoices and you will be asked if you want to mass process the selected sales orders. Click on OK and a notification will inform you that the invoice has been created.
You will find your invoice in the list under Invoicing - Customer Invoices.