When you want to send an electronic invoice to a customer, you first create the invoice as usual under Invoicing - Customer Invoices - Create Customer Invoice. When you are done entering the information, Save the invoice and then select Electronic invoice as Action. Then Send your invoice.


You are asked if you want to send the invoice electronically. Click on OK to confirm. You will get a notification when the invoice has been sent. You can also see at the bottom of your screen, that an electronic invoice has been sent as the check box for E-invoice is marked.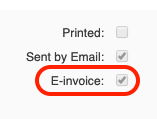 In your invoice list, you see on the far right hand side, there is a e-symbol indicating that the customer invoice has been sent electronically. By holding the cursor over the symbol you can view an updated status as well as how the invoice was delivered; as e-invoice or via print service.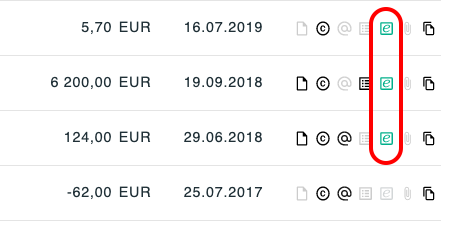 The total cost for sending electronically invoices will be charged on your next invoice from Briox or from your e-invoice supplier, depending on the service you are using.
As soon as you have enabled Briox e-invoicing, your company information will be copied from the Briox program to be included on your electronic customer invoices. If you change your information under Settings - Company Settings - Company Information, it is updated immediately for future electronic invoices. The same is true for your logo if you upload a new one under Settings - Company Settings - Company Logo.

Note!
Invoices that has been sent via print service are being printed according to your preselected printout template for invoices in Briox. The same is true for electronically invoices that are being shown as PDF files.