Unifiedpost e-invoice platform is an e-invoice operator, which allows sending and receiving e-invoices in Latvia. The e-invoice service is a part of the Unifiedpost Group.
Follow the steps below to activate e-invoicing with Unifiedpost e-invoice platform:

Activate the service. Note: Sending & receiving are activated simultaneously.

Save.

Start sending & receiving e-invoices.
Activate e-invoicing in Briox
Go to Settings – Invoicing – e-invoicing – Unifiedpost e-invoice platform. Slide the toggle switch for send or receive to the right so they are green and Save. See below.
The service should be active and usable immediately.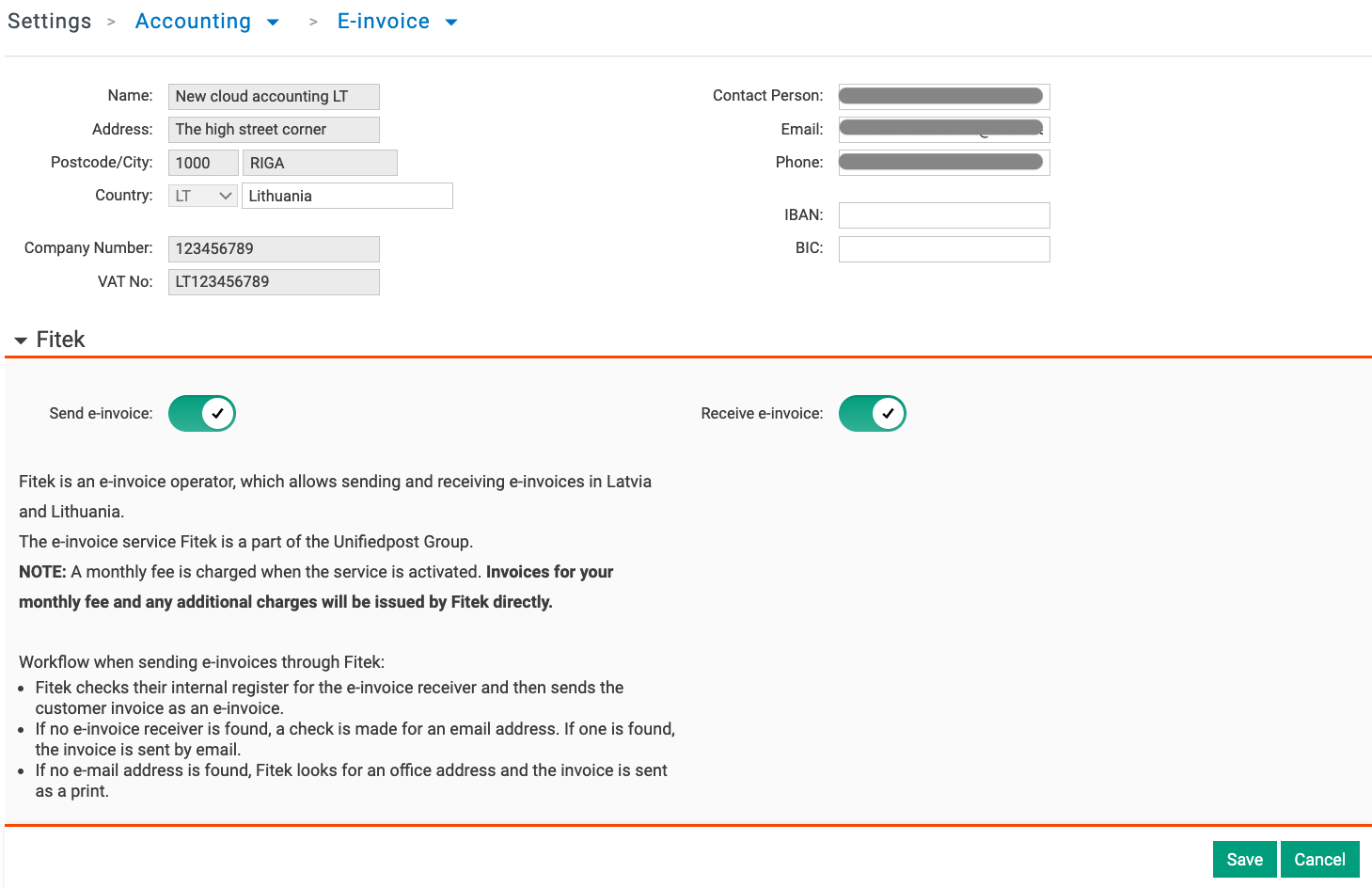 Sending e-invoices
Workflow description:
Unifiedpost e-invoice platform checks their internal register for the e-invoice receiver and then sends the customer invoice as an e-invoice.
If no e-invoice receiver is found, a check is made for an email address. If one is found, the invoice is sent by email.
If no e-mail address is found, Unifiedpost e-invoice platform looks for an office address and the invoice is sent as a print.
NOTE: Make sure that you have entered your customer's company number and/or email under Registry – Customers if you want to avoid paper invoices being sent.

Read more about sending and mass managing e-invoices.

Receiving e-invoices
Incoming E-invoices are accepted within the Unifiedpost e-invoice platform network.
When the service is activated supplier e-invoices are automatically delivered to the Briox software. You will find them under Supplier invoices - Incoming invoices, from where you will have to accept them into the system.
Read more about receiving electronic invoices.