Go to Settings and select Company Settings - Company Information.

Here you can fill in your company's contact information and other information which is connected to your company.
This information is then used in report print outs, templates, etc. You can always go back to the settings and complete or adjust the entered information. In case you are using Briox Invoicing most of the information will be visible in your invoices.
If your company is not VAT liable, make sure to select the correct alternative here for a simplified VAT handling.
Remember to Save the changes when you are done.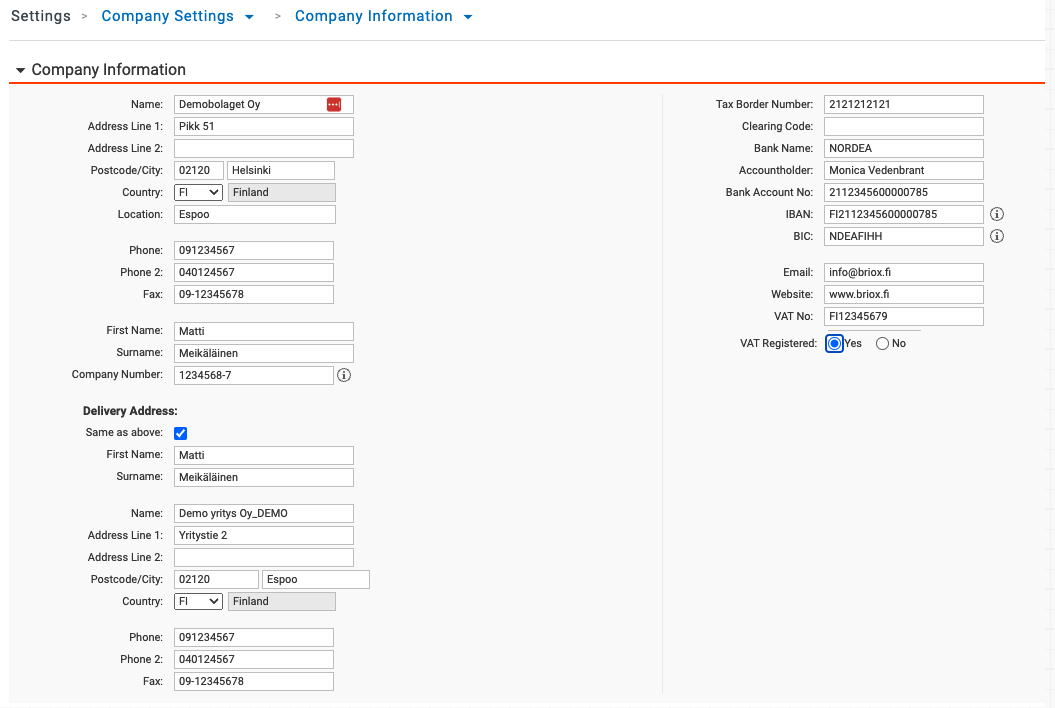 In case your company's delivery address is the same as the invoicing address you can check the box Same as above and the information from the invoicing address will be copied to the delivery address.
Your delivery address is automatically displayed in the header of the purchase orders you send to your suppliers. You can also edit the delivery address directly in a particular purchase order, for example in case you want to have it delivered to another address.