Improved management of part-payments in supplier invoices

When we make a part-payment on a supplier invoice via file or online, the invoice gets a double status that is picked up by the filters so that it is visible both as a Payment in process, as well as whatever other status the rest of the invoice has (Unpaid, Overdue, Paid or Ready for payment).
This way you can keep track of invoices that are under part payment, and still have a balance left to be paid at the same time.
To help you track your part-payments we have added:
An Amount under payment and an Amount previously paid column in the invoice list. Make the columns visible with the help of the quick settings .
An overview of the payments that are in process in the footer of the invoice itself.
Under the payments in process tab, in the Amount to pay column, we show the amount that has been sent to the bank for payment.
Double colour statuses in the lists for increased visibility.
Improved matching of bank transaction
The parameters for matching bank transactions have been reset to a stricter matching on the reference number, IBAN, amount and date. They have also been colour-coded for a better overview in the list.
Quick Settings where the user can add parameters for matching payments in the absence of a reference number have also been added.
Read more Here.
Where: Under Banking - Import Bank Statement/ Process Transactions
Support for extra attachments in customer invoices
We have added support for attaching images and documents to outgoing customer invoices via the Archive or the Linked Documents section. The functionality is automatically available in the invoice creation view, if you have the Briox Archive or the Briox Linked Documents module in use. New folders have been added to Linked Documents to support attachment delivery via email and via the Briox Scanner app.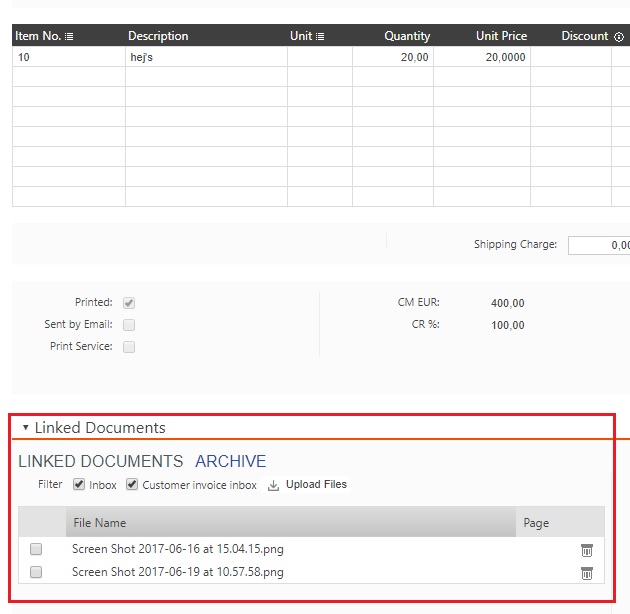 Both pdf files and images are supported. Images are converted to pdf files to ensure full compatibility with different financial and electronic invoicing systems.
Estonian language in Briox
We have added support for the Estonian language in Briox.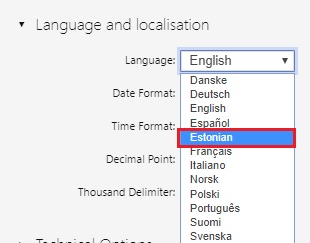 We are also launching Briox in Estonia soon. More info can be found at briox.ee or mail info@briox.ee
Improved linking in the General Ledger
We have added a link from the journal to the General Ledger. When drilling deeper into the General Ledger under Reports, the journal can now be opened directly in the Accounting view and with a single click, the journal can be modified or reversed.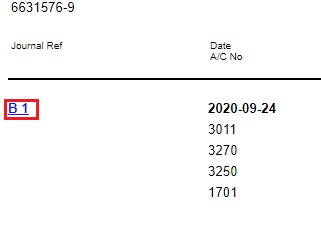 When the user clicks on the Journal reference in the report view, the Journal view from under Accounting will open: