Once the user has been activated and his or her access rights are compatible with Cost Centre Control, it is possible to add cost centres under Cost Centre Control.

Click on the selection button and a list of your cost centres will appear.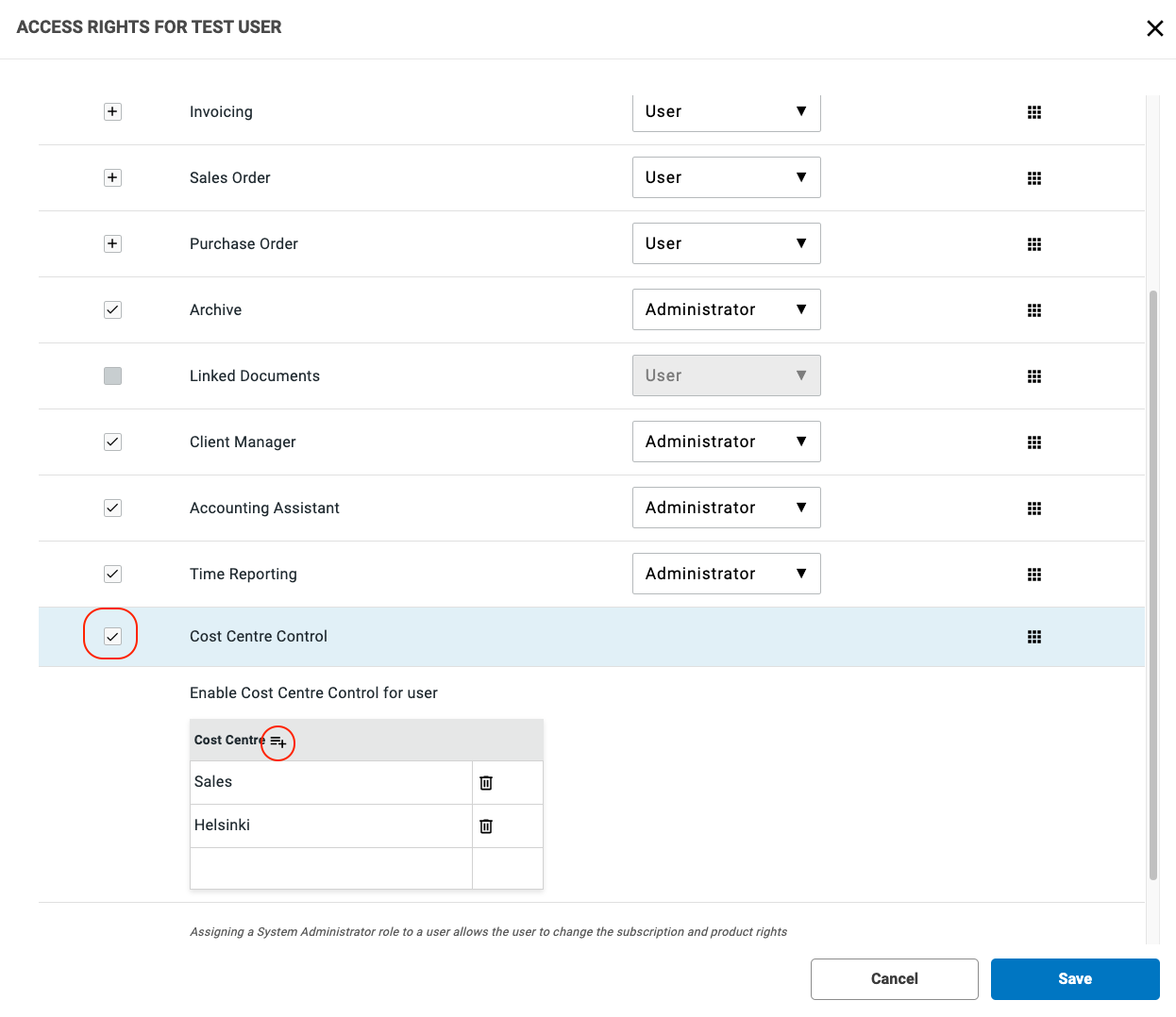 Select the desired cost centre by clicking on it and then click on Save at the bottom of the page.
Now the user can only see invoices, orders and quotes with selected cost centres.
Note: Cost centres are now mandatory when creating invoices, orders and quotes. It is also possible to limit the access rights for customers by adding them to a cost centre, but this is not mandatory.
Warning! If several cost centres are registered on an invoice and the user does not have access for all of them, it is the cost centre in the invoice header that determines the cost centre control. The same applies to quotes and orders.