If you want to use Cost Centres to link income and expenses with a specific unit of your business, then you should create the cost centres you want to use under Registry - Cost Centres.
Enter a Code of your choice and then a Description for the Cost Centre you want to use. See below.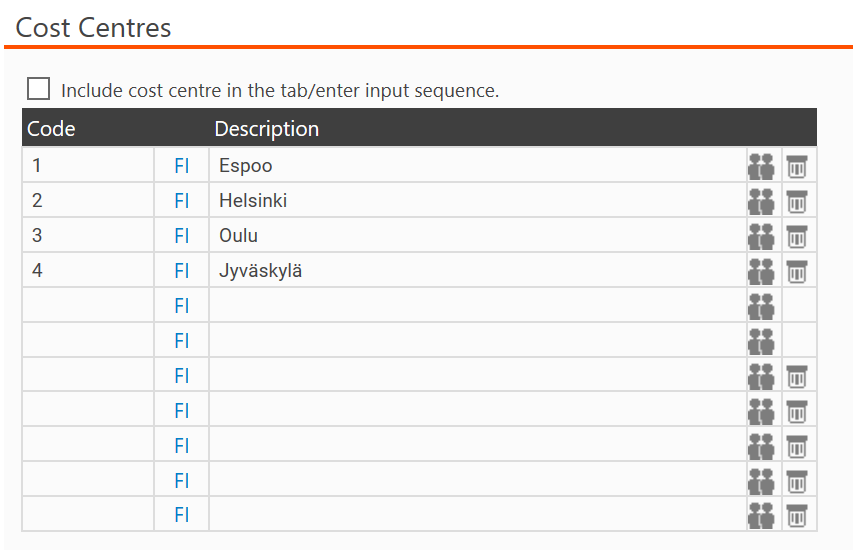 If you want the cursor to automatically stop in the CC (cost centre) field when you create an invoice and use the tab or enter keys to move between fields, then tick the box Include cost centre in the tab/enter input sequence. Click on save.
When your cost centre is created, you will be able to connect it to a transaction row in a journal or in an invoice. The different cost centres will then be able to be specified when you print different reports, e.g. a balance sheet or an income statement.