Go to Settings - Accounting/Purchase Order/Invoicing/Sales Order - Payment Terms to set up the payment terms you want to use.
You will be able to use all the different options that are set up under settings when you register supplier invoices, purchase orders, sales orders, quotes and orders.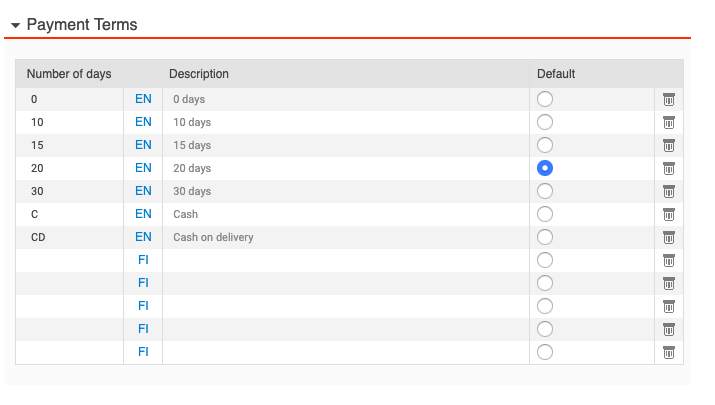 If you want to add more options for the field payment terms, enter a code in the column Number of days and a Description.

You can also remove payment terms by clicking on the bin at the end of each row.

If you want some of the payment terms to be preselected, you mark it in the column Default.
The field Payment Terms will automatically be filled in invoices, quotes and orders if it has been done for the customer or supplier in question in the Registry under Additional Information. Otherwise, the payment terms that has been marked as default will be filled in. This can also be modified manually in the drop-down menu.