In Briox Accounting there are pre-set default accounts for a number of transaction types in the application, such as for input and output VAT, customer sales and purchases. The default accounts must be completed so that you are able to use the automation built into the system.
See below an overview of all the default accounts that can be found under  Registry - Chart of Accounts - Default Accounts. Under this view, you also change what accounts you want to use as default.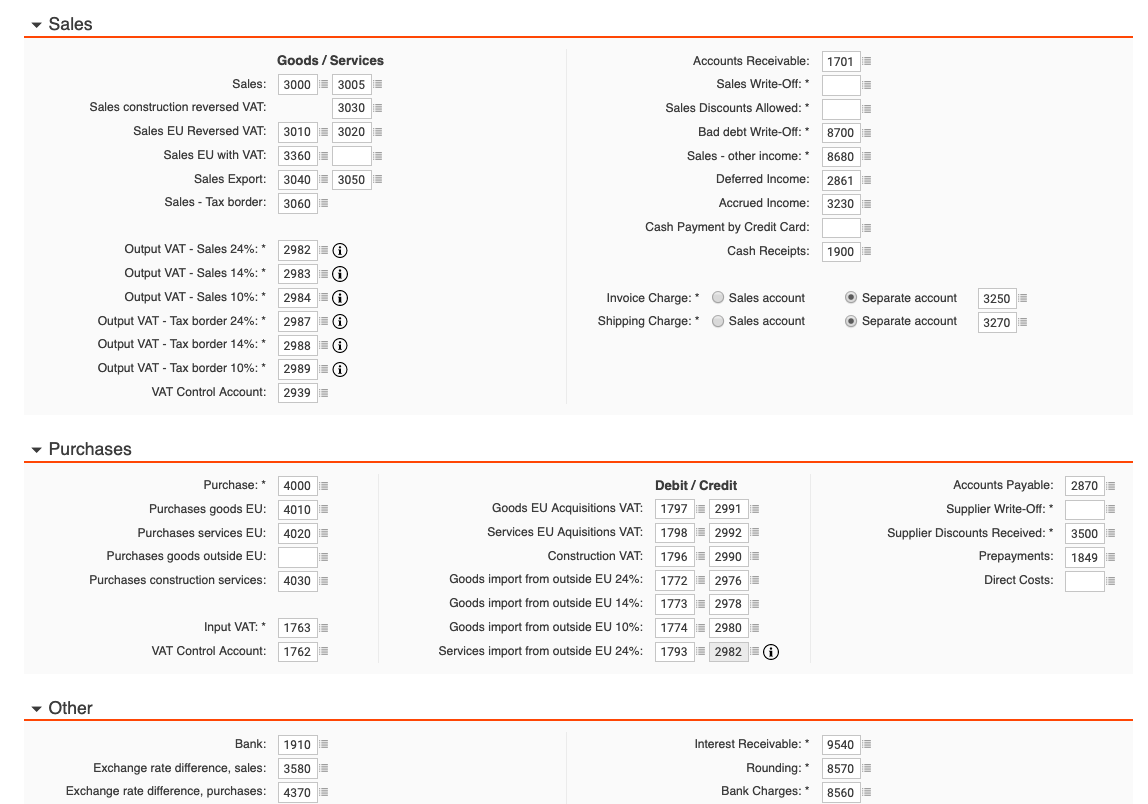 Enter the accounts directly by typing the account number in the fields,



...or select them from the chart of accounts via the selection button. Fill in as many accounts as possible to minimise the risk of later getting error messages regarding missing default accounts when you are working in the application. 






Click on

 

Save

 

when finished.
Some fields, are marked with an asterisk *; this means that these accounts are available to choose from when you register discrepancies on customer or supplier payments.