A new "report" shows the account statement as received from your bank
From the Bank Statement menu your can access the account statement as imported from the bank.
Each row represents an imported statement and each statement has a unique Statement ID that allows you to trace the statement back to your bank.





Click on the bank icon

on the import row to view the specific statement as it was imported from the bank.


See the account statement below.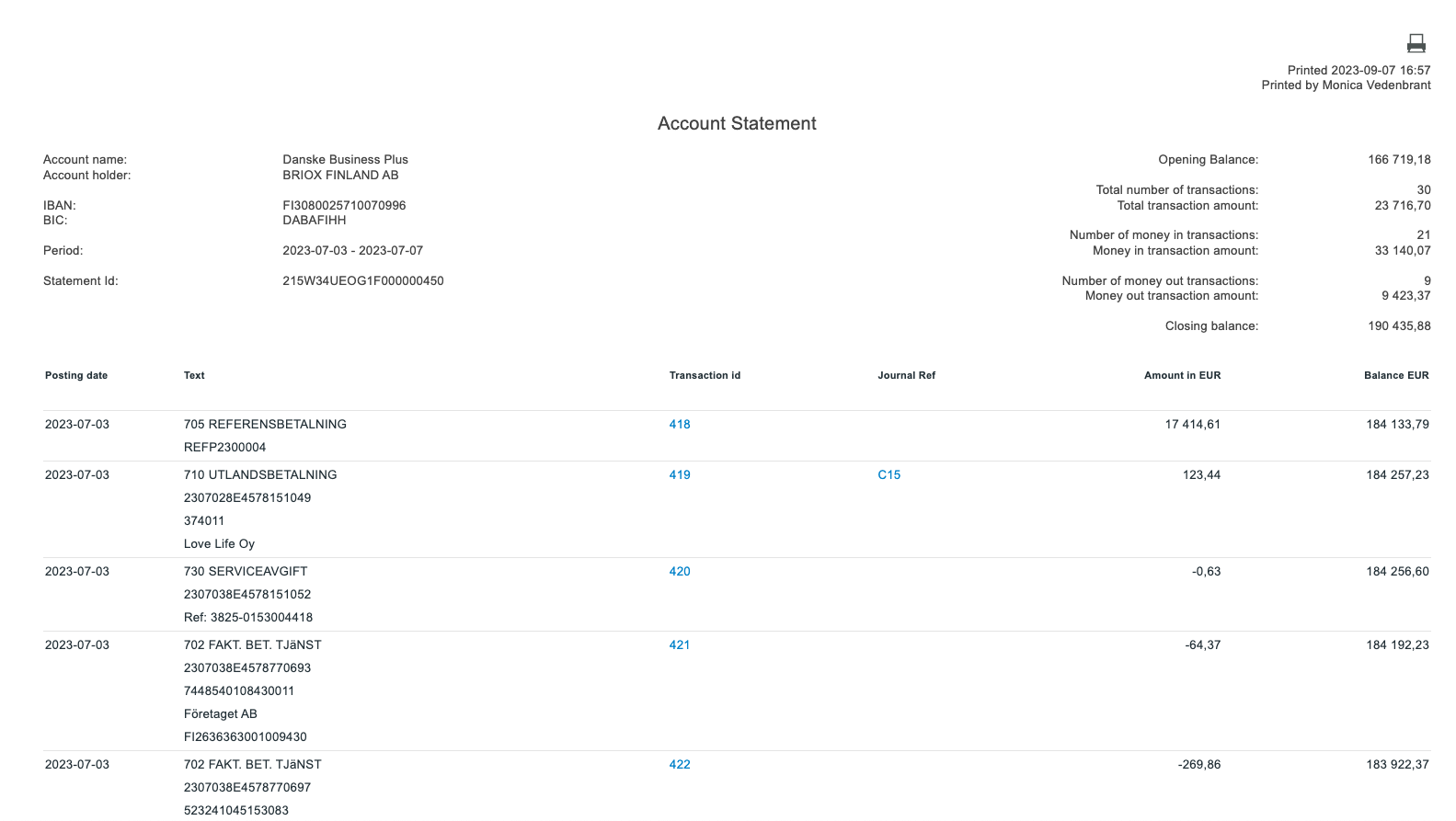 From the account statement your can drill down directly to the payment journal that has been created when you reconciled payments under banking.
You can also drill down to the transaction in the transaction list if you choose.