If you are working with reference payments under Banking, you do not need any special rights to access reference payments. The rights below cover both accounts statements and incoming reference payments.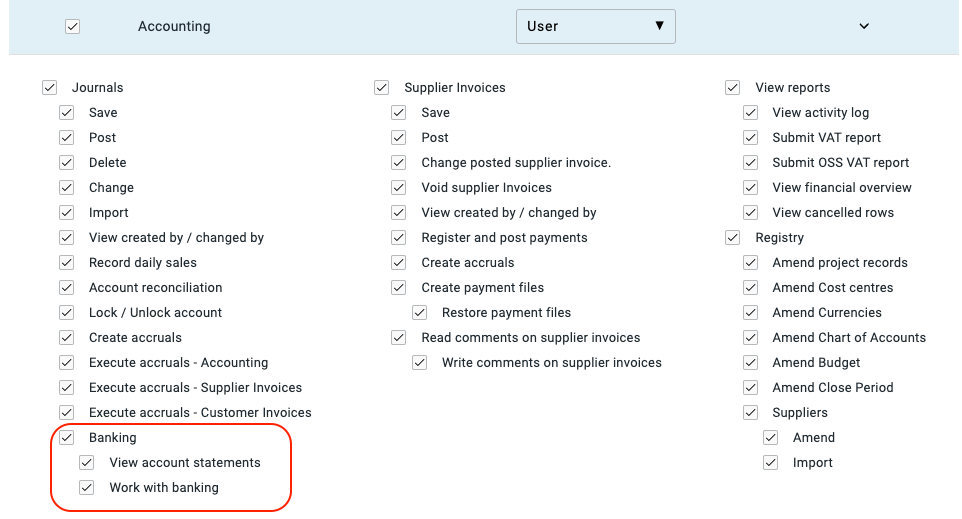 Simply tick the box to include incoming reference payments to be able to view them under Banking - Process transactions.



If you work with Reference payments under Invoicing, the only right you need is Register and post payments.