Under Accounting - Banking - Transaction list, you can view all your online banking transactions as well as those imported via file.





Use the filter to select what you want to see:
You can select which bank account to view (if you have access to more than one online bank account statement for example).
In the date field select a from- and to date. The default setting for the field is 30 days back until today's date.
The transaction type field enables you to filter by Incoming, Outgoing transactions, view only incoming reference payments or you can choose to view All.


Click on Search for your transactions to appear.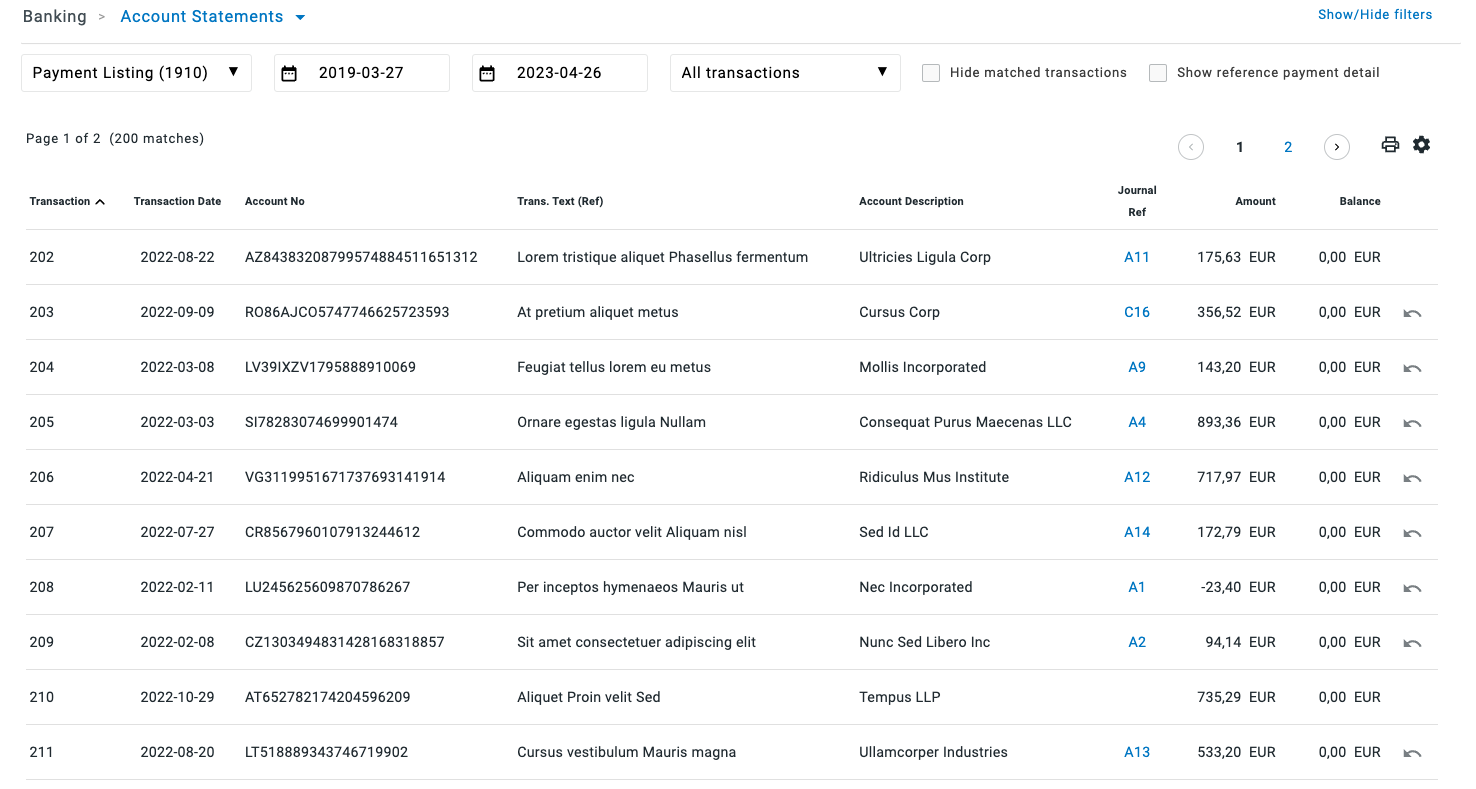 If you select All Transactions the period summary offers opening and closing balances.
All other selections will not show balances and only information about the number of transactions and the amount for the selected period.







If you need to return a transaction to the process transaction view you can click on the return arrow.
The transaction will then be returned to the process transactions view so that it can be connected to other invoices or journals. Any existing journal connection(s) remains.




When working with incoming reference payments, the reference payment imports are presented as lump-sums in the account statement and you need to click on them to display the detailed transactions and their journal numbers. A view icon at the end of the row highlights there is something to display.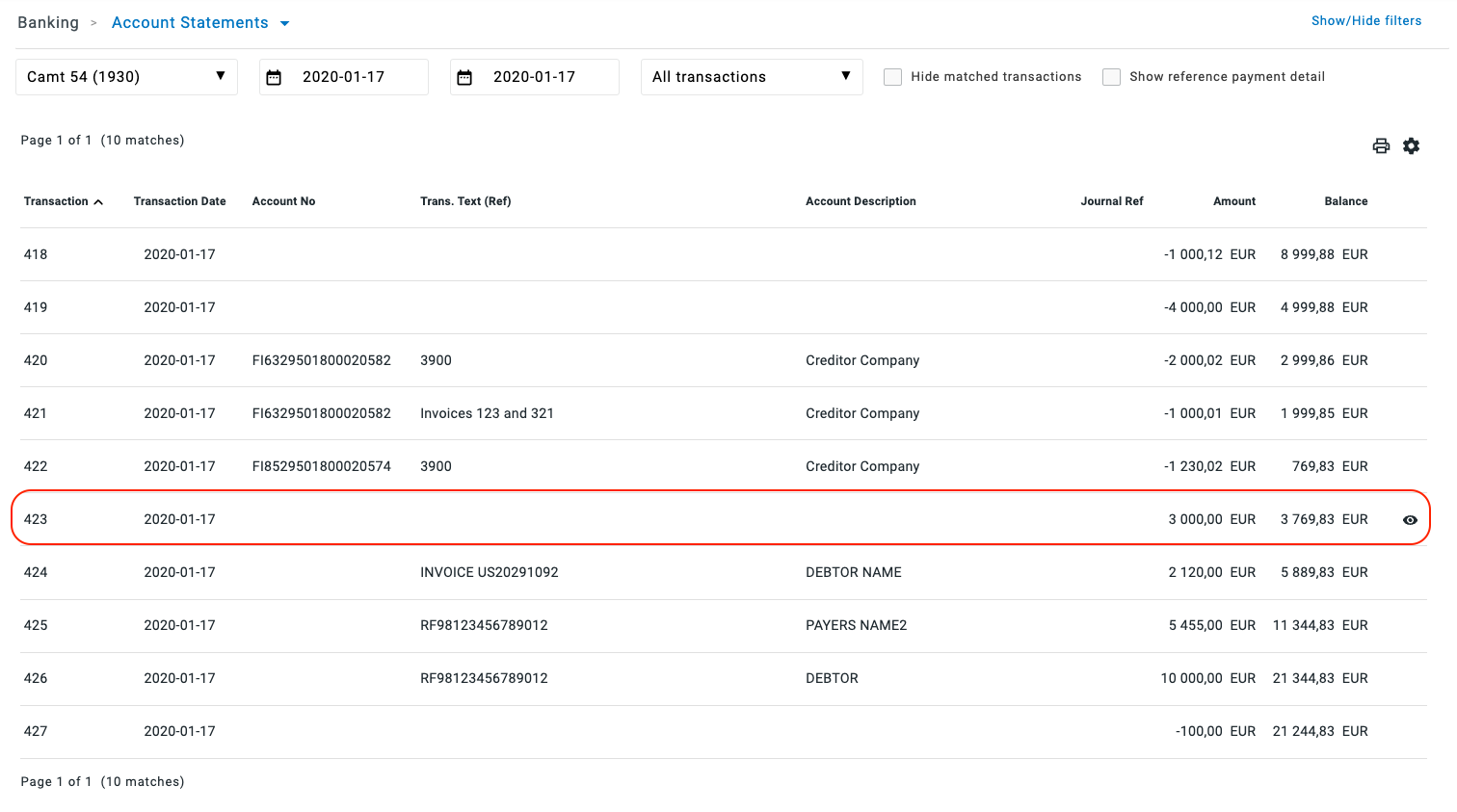 below the displayed reference payments: