Publish reports together with comments directly to the dashboard!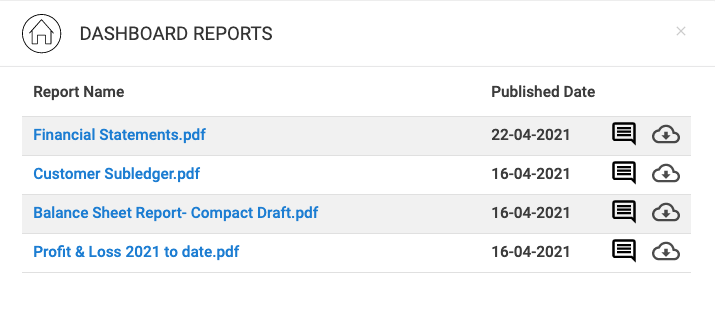 Click on the report to view it on screen or use the download icon at the far right to download the report to your computer.


Click on the speech bubble to read the comment.
Publish a report to the widget
All reports that are in the new report generator (where the report selection and the report are in the same view) can be published to the Dashboard Reports Widget.
Click on the publish to dashboard icon in the report itself. see below.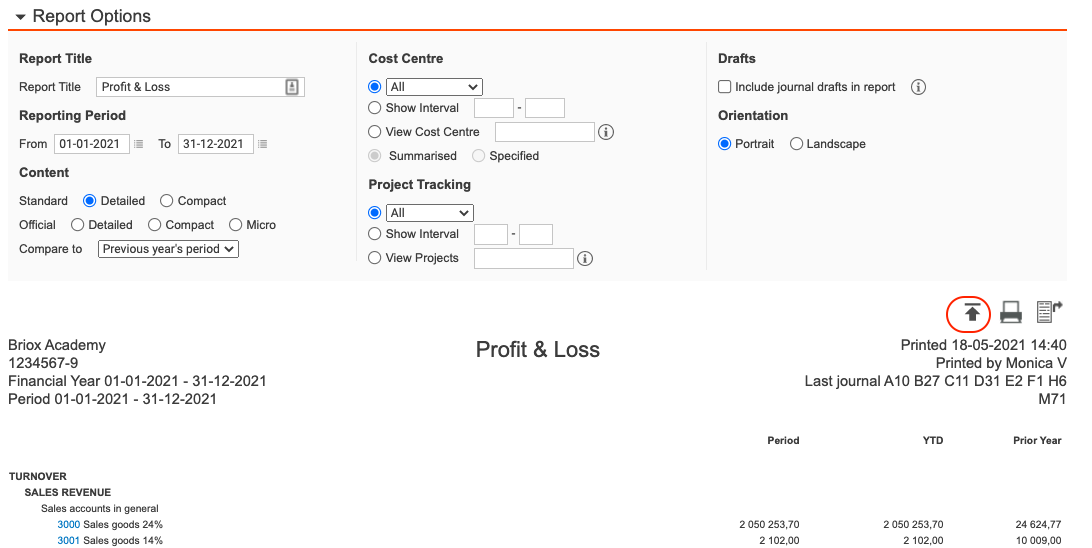 A modal below opens up where you can:
Customise the report name
Write a comment to the report which can be read by the recipient.

You can add a publish until date so that a new report can be published next month or quarter.

Click on publish for the report to appear in the widget.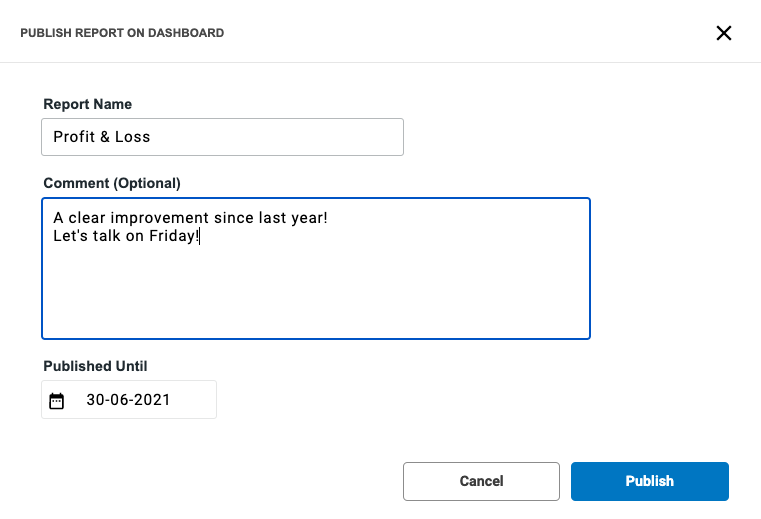 User rights for the Report widget
To publish a report you need access rights to the the various reports under Accounting, Invoicing, Time, etc. The access right is usually called Reports or View Reports.




To be able to view the Reports widget and retrieve reports you need to have access to the Dashboard reports. See below.