Briox API activation
In the right hand menu, Click on "Your account".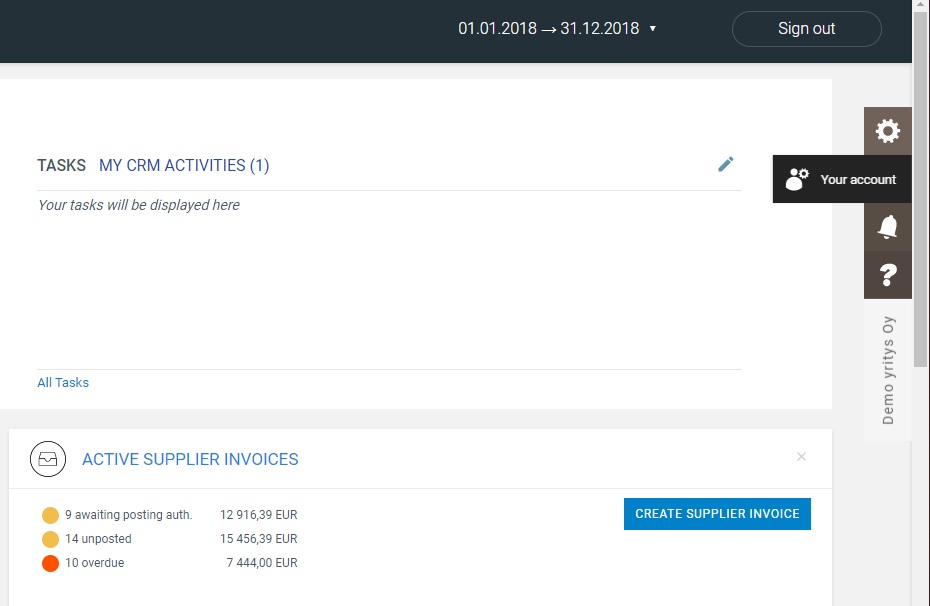 Copy your account number from the bottom part of the view. see below.


.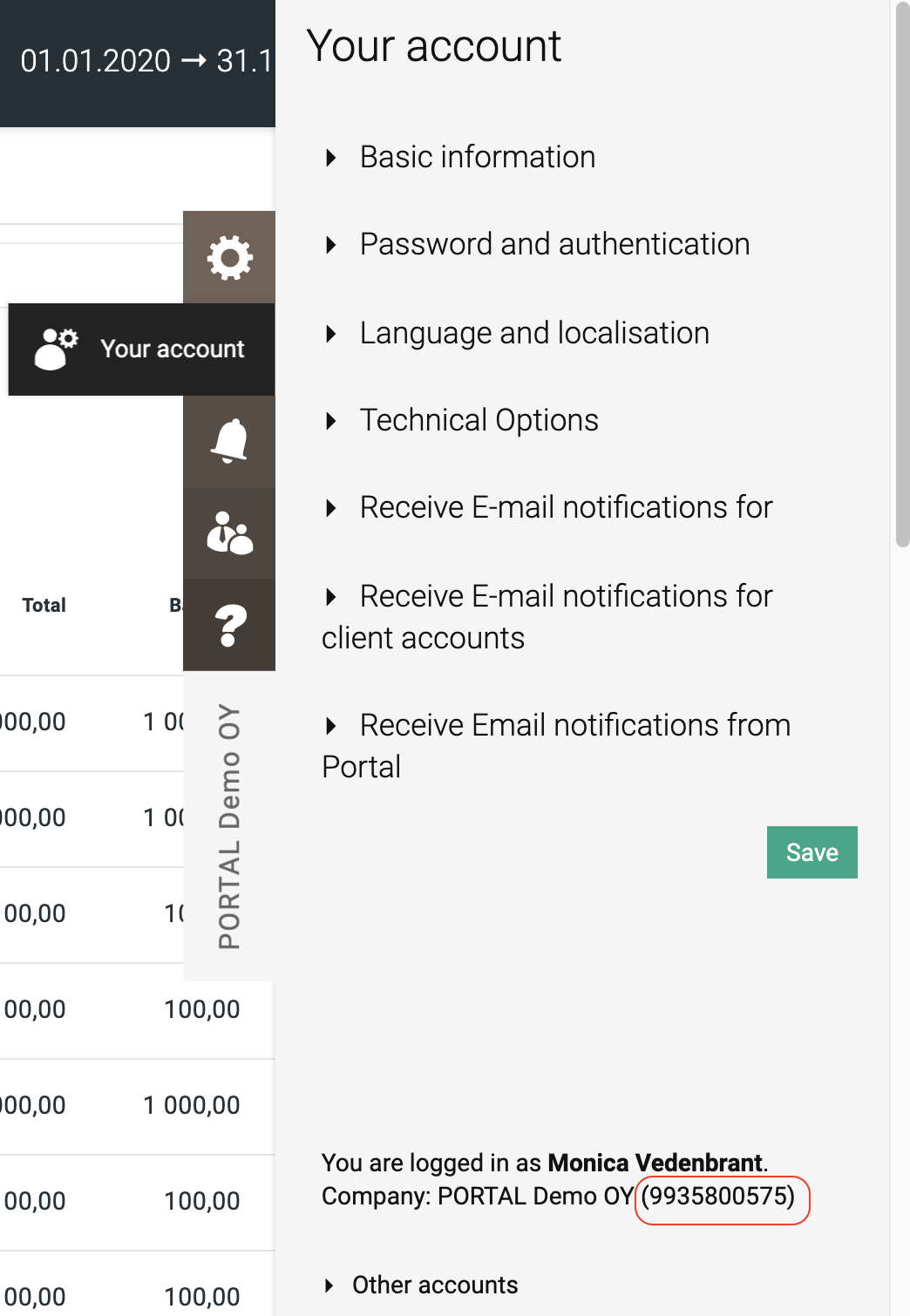 Go to the section Admin > Users > And click on the gear symbol at the end of the user row > select "External applications", there you will find "Hillava". Use the switch to enable the application. When the integration is active, the switch is green.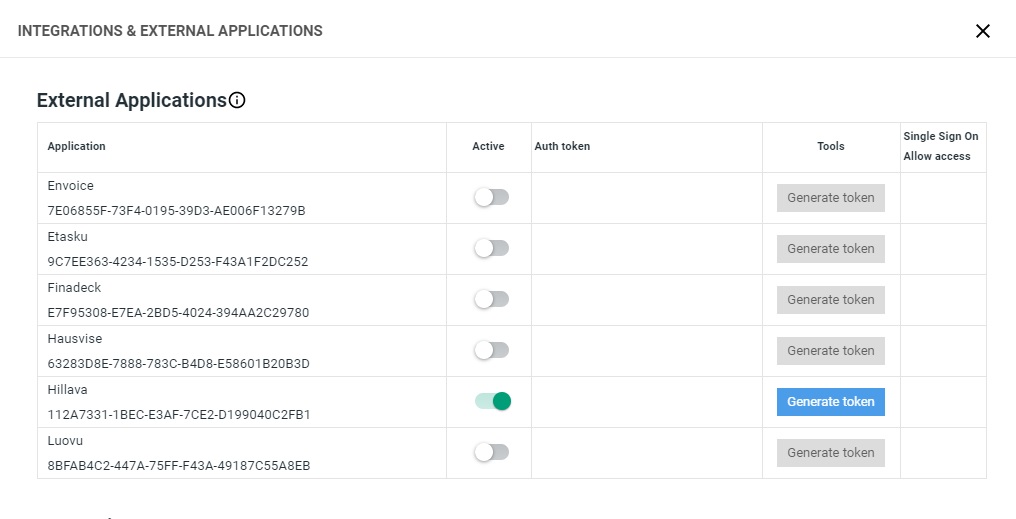 Click on "Generate a token" and copy the key that appeared on the left side of the screen when you completed this step.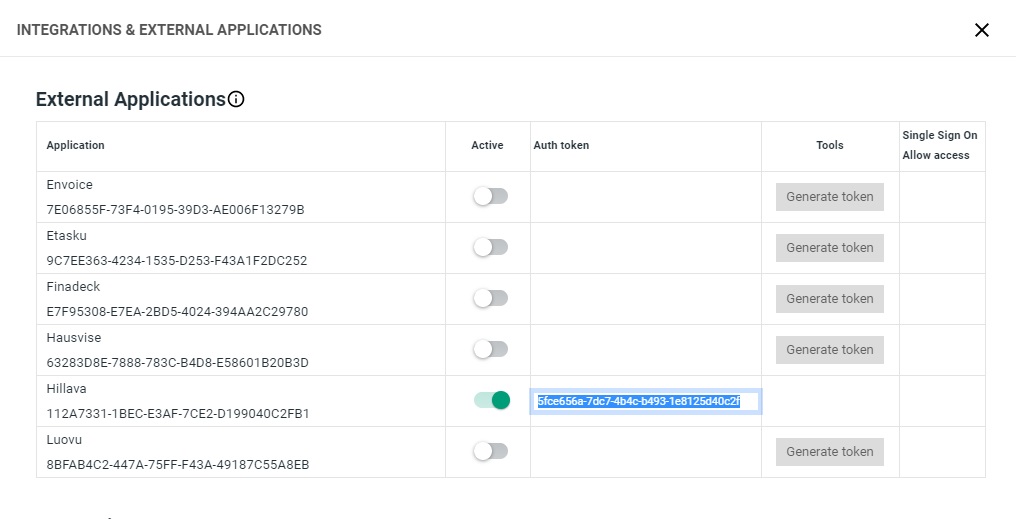 Activation in Hillava
Write down your account number and the authentication token from Briox. Hillava needs this information to enable the integration on their side as well.
Go to Hillava's help documentation page to get more information regarding how to activate the integration in Hillava:
Hillava Briox integration (article in Finnish)
You can export customer invoices from Hillava to Briox. By default, the integration is not activated. If you wish to have the integration for Briox, contact tuki@hillava.com. The cost of using the integration will be charged separately.
Customer invoices are relayed to Briox in realtime.