Viewing access rights are different from the other user rights in Briox. Viewing licences have the looking glass icon as symbol. See below.
The Auditor you invite to use Briox free of charge is automatically a view only user type and one cannot add other types of licenses to the auditor viewing licence.
Nothing else can be chosen under Admin - Users as the user type: View only is excluding.
When the auditor has accepted the invitation to view a company the auditor appears in the company's user list:

If we open up the auditor's user access rights, by first selecting the auditor and then clicking on the Edit User button, we only see a very limited amount of information. The access rights page displays ONLY a viewing rights section as below.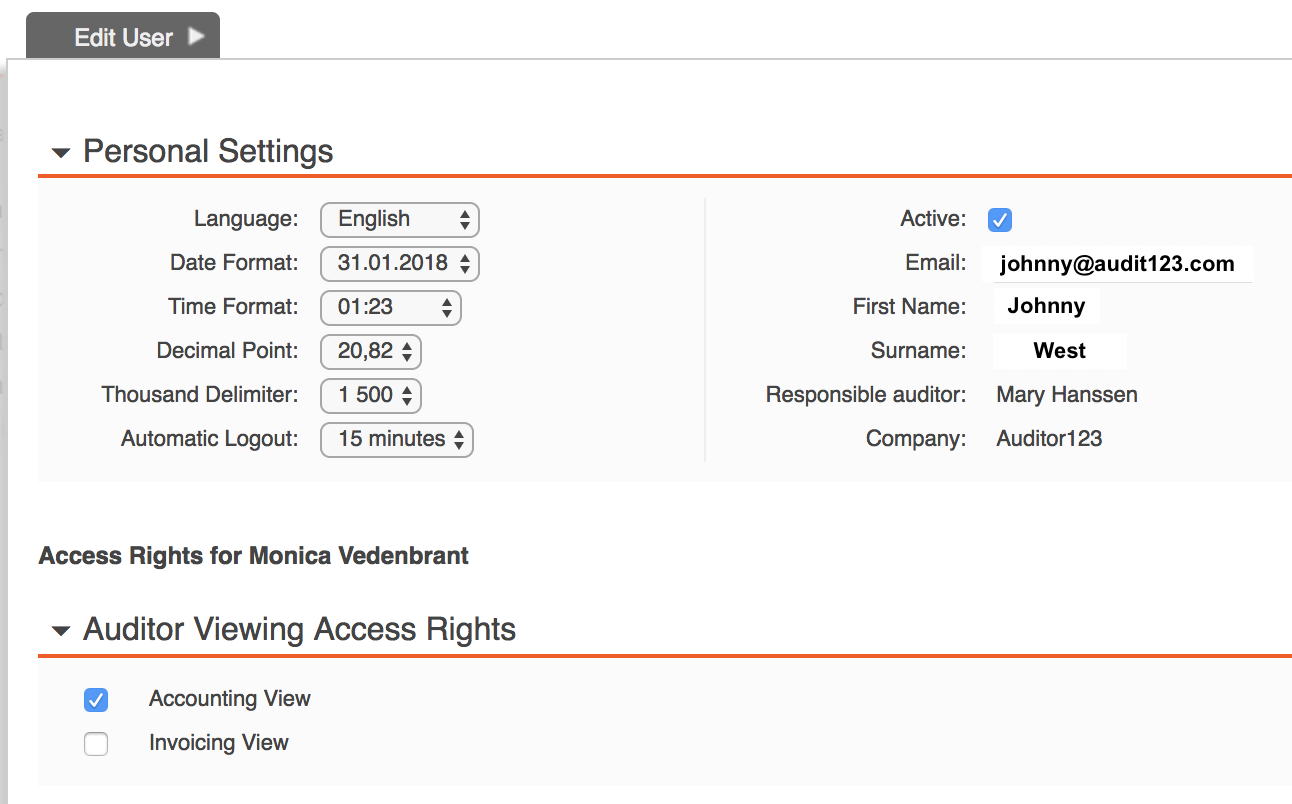 Here, the Systems administrator can add or remove viewing rights as well as inactivate the Auditor by checking or unchecking the corresponding boxes and saving.
The user licence will also be visible in the client overview.