In 5 simple steps you can set up your auditor!
Go to Admin - Users, click on the Add Auditor button, or invite the auditor directly from your Client Overview, by clicking on the invite auditor icon:


Choose if the auditor is to view both Accounting and Invoicing


Complete the auditor invitation form
Send the invitation



The auditor activates their licence by accepting the invitation and setting their password
The auditor can directly get to work in Briox!
Workflow:
If an auditor is to get a viewing licence to an account the systems administrator of that account must invite the auditor to view the account.
Go to Admin - Users, click on the Add Auditor button.

This opens the auditor registration form which you have to complete and send to the auditor you want to invite. See below: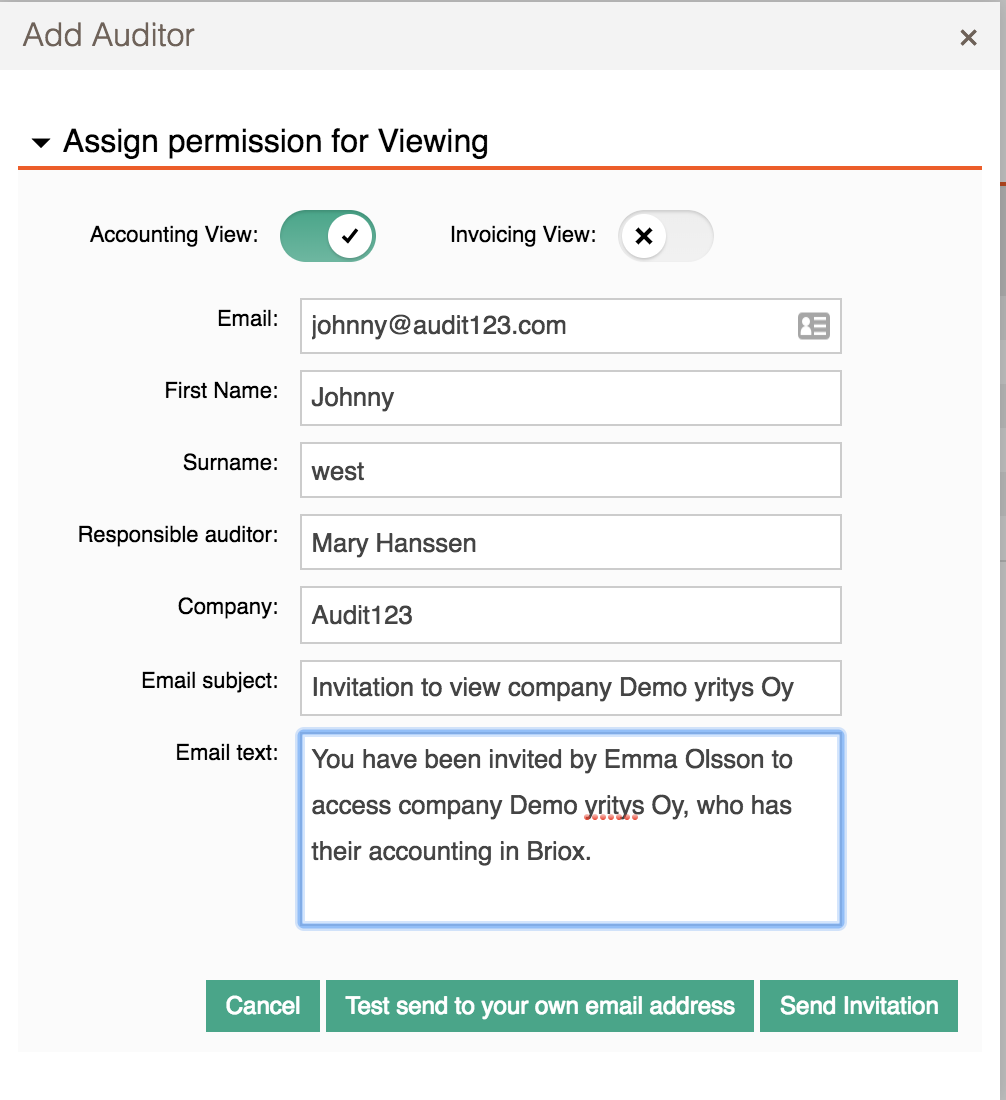 In the form you determine what modules the auditor can view, register the auditors personal information, as well as responsible auditor and company.
The form is pre-filled with a standard subject and invitation which you can edit and personalise if you wish.
When the form is complete you can then Send the invitation to the auditor directly or preview it by test sending it to your own email address.
The invitation looks like this when the auditor opens the mail: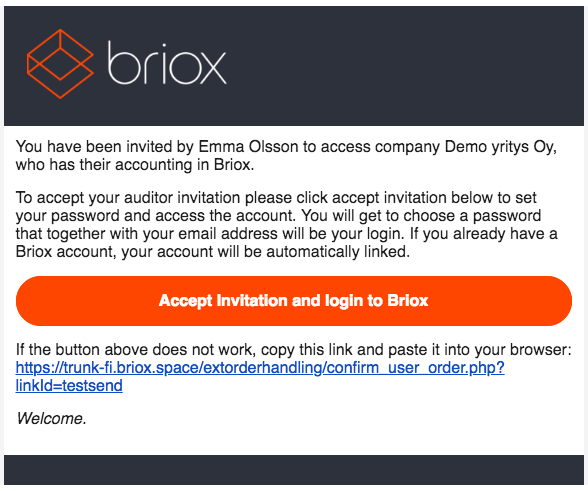 When the auditor clicks on Accept invitation they get the possibility to set their password. This enables an auditor who has many accounts in Briox to group them all under one login so that all the Briox Accounts they work with are presented to them in a single list at login.

This also protects the auditors' personal settings and password.