The financial overview reports offer you a graphical overview of key aspects of your companies' financial health.
Click on the Settings

to select more report parameters for the report. See below.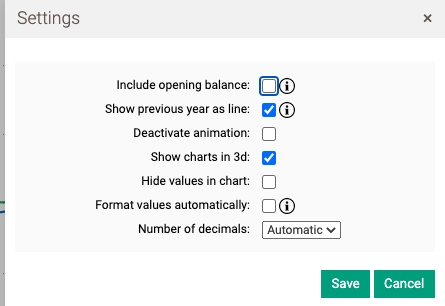 The report generator will then display the report of you choice, using the chart type of your choice once you click on Show chart in the bottom right hand corner.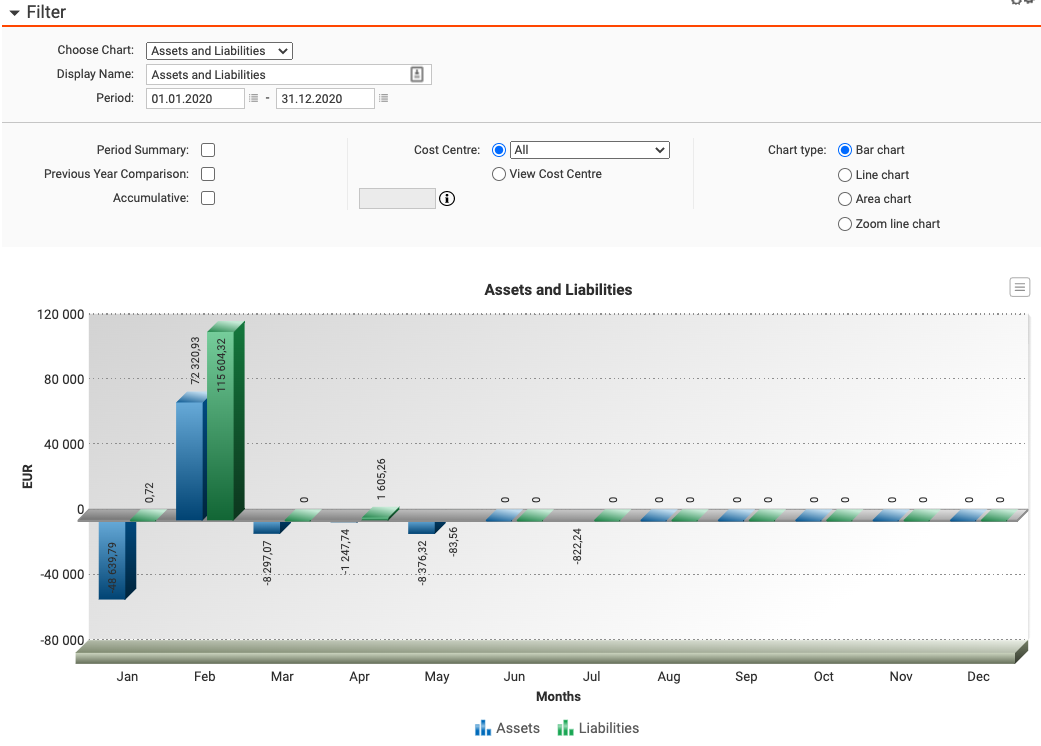 The report looks at several account classes in the standard Briox chart of account.
Note: If you have your own chart of accounts please check that the account classes correspond if not please mail support which account classes you want linked to the various reports.
Read more which account classes the various reports look at.