Under Account reconciliation, in the bottom section Accounting transactions, you can group together items that belong together.
When items are grouped their totals appear as a subtotal in the list and it is always the whole group that is reconciled.
These items will then appear as a group in the reconciliation report and will also be reconciled and stored as a group.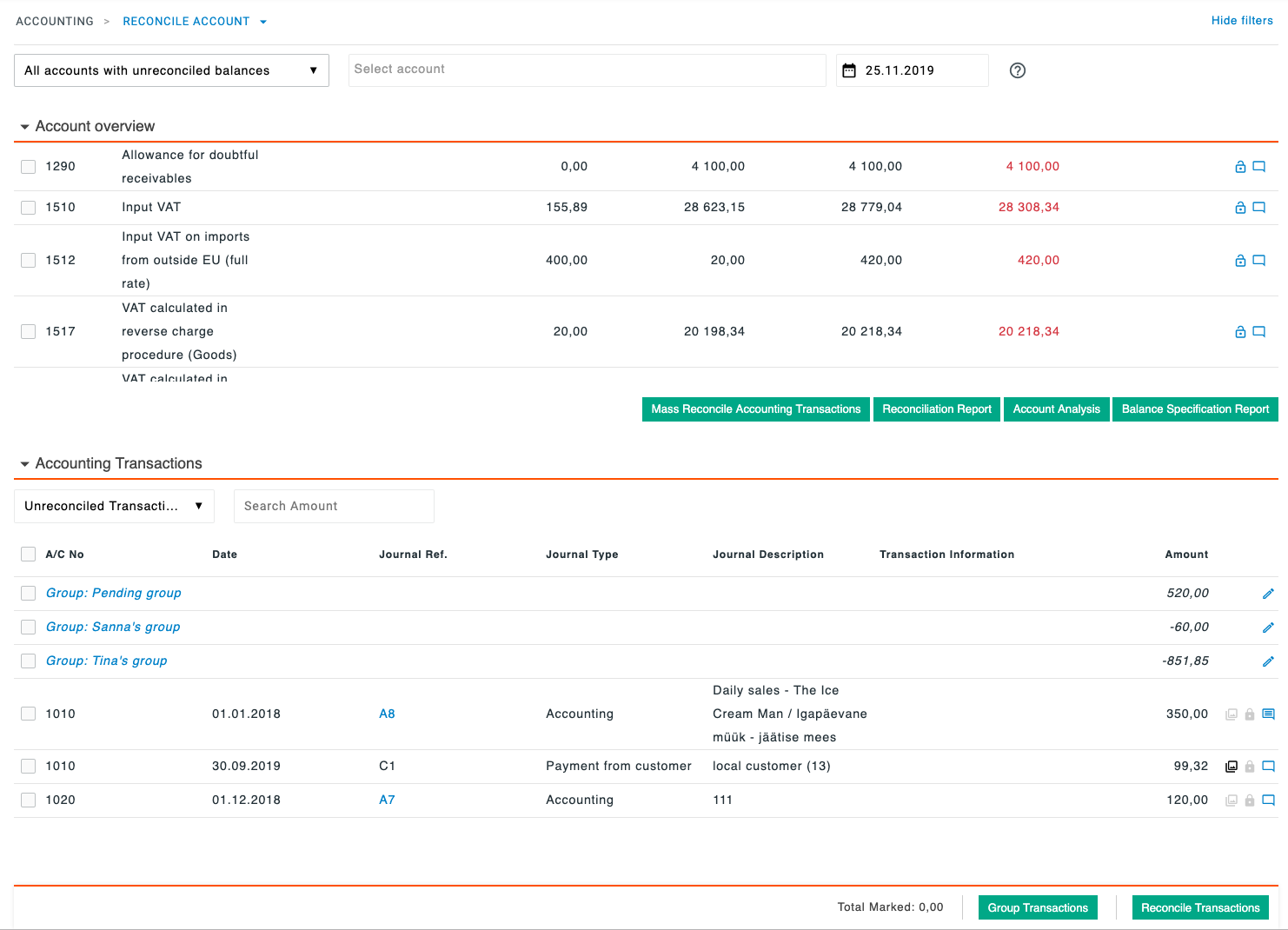 Workflow:
To create a group:
Select the transactions that are to be grouped, by checking the boxes on the left hand side
Click group transactions


Give your group a name
Save

Your group is now visible at the top of the accounting transaction view


Add a transaction to a group:


Check the group and the transactions you want to add to it
Click on Group transactions
Click Save
The transactions are now added to the group.

To edit or delete a group:

Click on the pen icon at the end o the row, see picture above. The detailed view of the group will be displayed.
Click on the crosses at the end of the row to remove transactions from the group
Edit the name of the group by typing directly in the name field.
Click on save to save your changes.
Click on Delete to remove the whole group. The transaction included in the group will be returned to the list.