To be able to import your salary journals from Merit Palk you first have to enable the integration under Admin - Users - click on the external applications icon.
Toggle the Merit Palk integration on and add your API Credentials.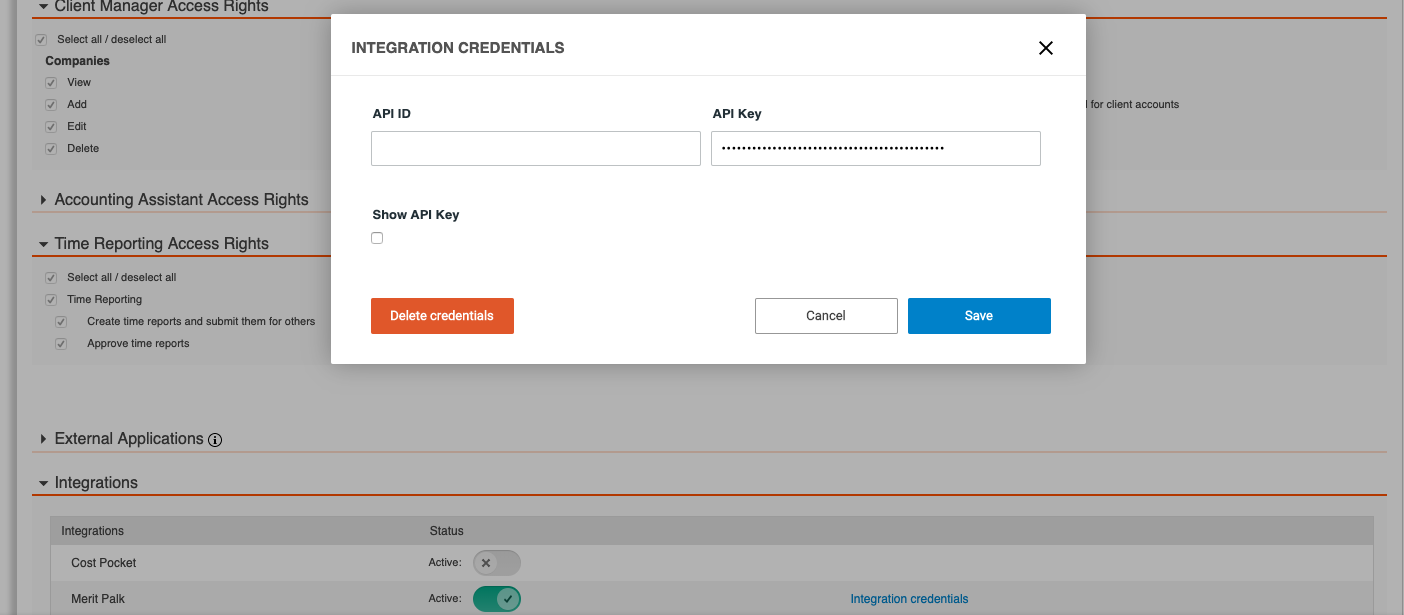 You can find your API Credentials in Merit Palk under Seadistused - API seadistus.



To import your salaries in Briox go to Accounting - Journals. When clicking the Create journal dropdown you will now have the option to Import salary.



You will be prompted to select which month's salaries you wish to import.
Select Journal type, Journal date and click Import Salary.
You will be presented with the journal data and can verify the content before adding it to your Accounting.