If you are working with a long journal entry and have to interrupt your work for some reason before you are finished and do not want the journal to affect your accounting, simply click Save instead of Post in the footer of the journal.
When you click Save, a notification informs you that the journal has been saved under Drafts.
This enables you to return at a later date and pick up where you left off without worrying about losing anything or making mistakes. You find your journal in its own list: Journal type - Draft.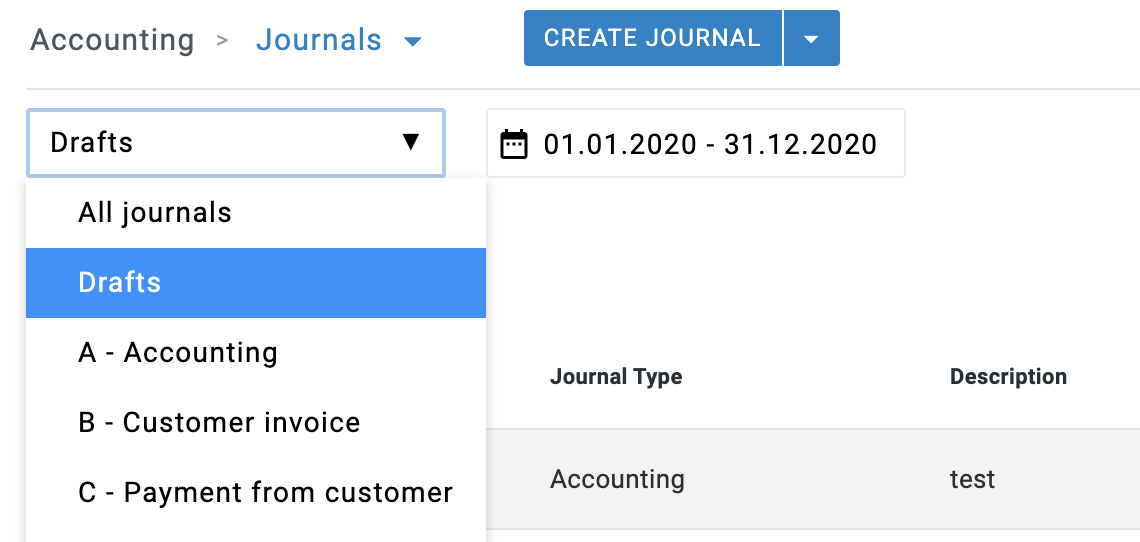 Drafts are clearly marked as Drafts:
Draft +Journal type + preliminary journal number

Include Drafts in reports
You can simulate the following reports by choosing to include drafts in the report selection window:

When drafts are included, the drill down will take you to a version of the general ledger that includes the drafts. Reports that include drafts clearly state that and are marked as preliminary. see below.



Drafts are saved and can simply be changed and discarded. This way you can avoid crossed out rows in your journals.
Mass manage Drafts
When you are happy with the result you have achieved in your simulated reports or in several drafts, you can then mass manage selecting a posting date for your drafts and then posting them.
You activate the mass management options by checking the boxes on the left-hand side of the draft list.