The comments you write on your journals can be sent directly to users as a call for action.

If you are several users in your account, you can "send a comment" to any one of the users with the right to read and/ or write comments, so that they can comment back or just check the journal.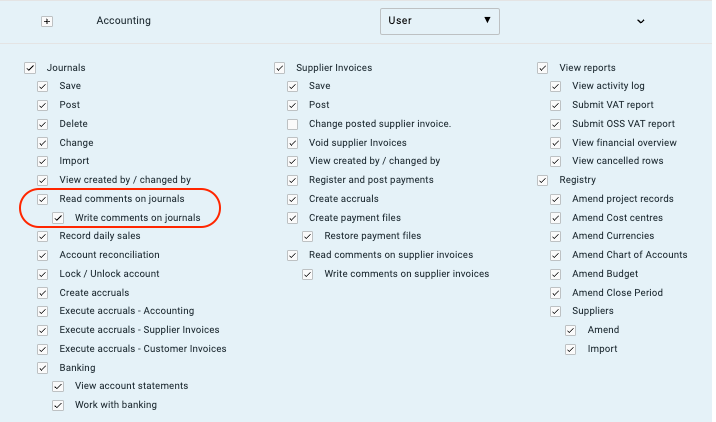 Send your comments directly to your colleagues or clients by addressing them with the @ in the comments field. Type the symbol directly in the input field or click on it to get a list of all the users with the required rights.
The same comment can be sent to multiple users.



Your comments will be sent to the users straight away as an automatic email. The link in the email will take you to the Briox login page and from there, straight to the journal containing the comment that has been adressed to you.




All your notifications will also be gathered in the right hand menu under Notifications. A red indicator will notify you of the number of new incoming comments.
Click on the notification to go straight to the journal.
Notifications are marked as read and greyed out when either of the links above have been utilised.



Comments to users are also available in the supplier invoice view.