Factoring - a simple way to improve your cash flow
Briox now offers an integration with the Factoring company – KTI Laskutus Oy.
This integration allows you to finance your customer invoices directly from Briox and quickly access cash for short-term financing needs. Through our factoring partner, KTI, you can finance up to 100% of the invoice amount. This gives you the resources you need to cover your expenses and take on new clients. It also makes your planning and forecasting more accurate.
Read more about Factoring in Briox here.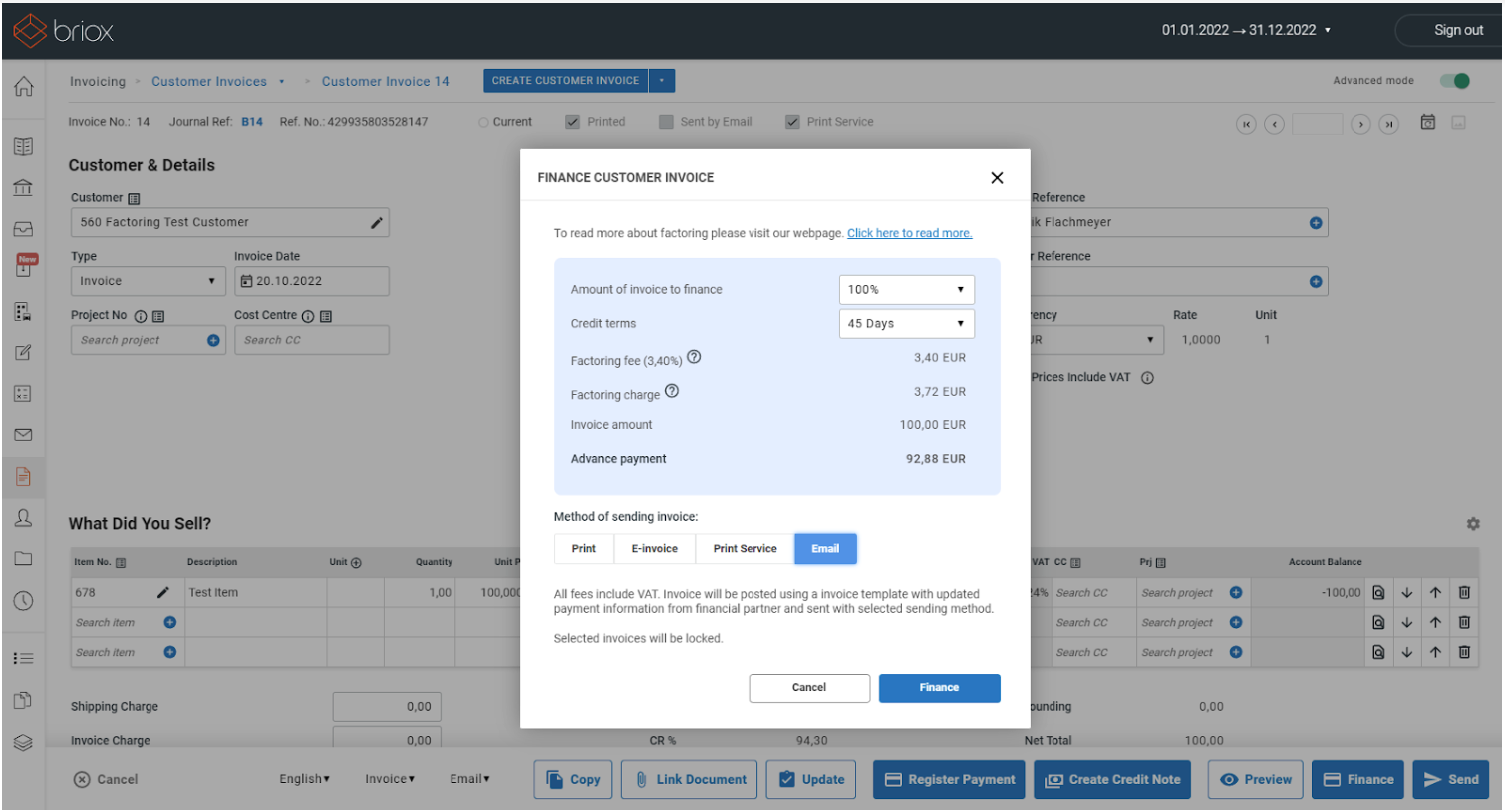 The incoming documents view: Coding preview
To further speed up your work, you can now preview the coding of all the incoming documents that are a full match, right in the incoming document list.
An indicator also tells you how many documents are in your list.
Read more about the incoming document list here.