If you want Briox to automatically match invoices and expenses for you, you can use the Automatically suggest matches settings. You find these under Banking - Import Bank Statement.

To accommodate different workflows and allow you increased flexibility when working with your incoming documents and reconciling your bank accounts, we have separated the auto-matching options so that you can choose to auto-match all types of documents or only invoices for example. See below.

Automatic matching is based on the following criteria:
For customer and supplier invoices, matching is based on reference number, IBAN, invoice amount and transaction date.
You can also choose to match invoices in the absence of a reference number and can set up rules for this.
Read a more detailed description of invoice matching here.


For Journals we match the following fields:

Journal Description vs. Account description = (Payee or receiver)

Journal's posting date vs. Transaction date

Total of journal vs. Amount of transaction

Transaction text (reference) vs transaction info

Bank account vs bank account (in case of money out)


Matching based on journal templates looks at the list of matches you have created
The automatic matching hierarchy is:
Invoices
Drafts & Journals
Templates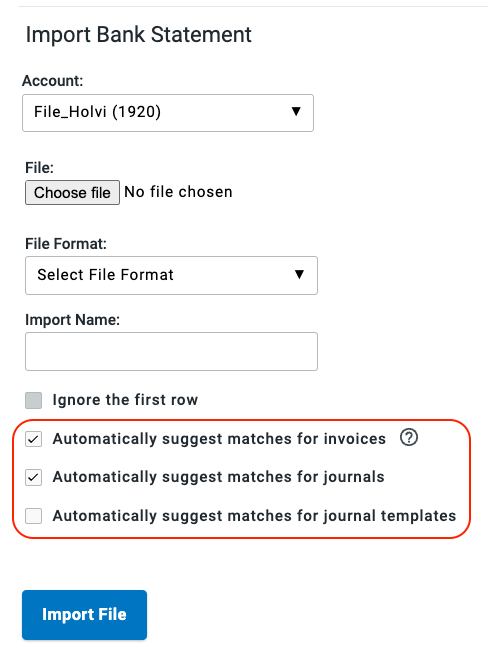 If you choose to not work with automatic matching at import, you have the possibility to request that Briox match transactions in the Process Transaction view.
Click on Suggest Matches
Briox will then search for all possible matches according to the criteria you have entered for the various document types.
If you are not happy with the matches you can Clear all matches by clicking on the button at the bottom left hand side.
See below.