In the Import History section of banking you can:
Track the account statement imports that have been carried out
This can be done for all accounts or separately per account if you have several bank accounts in use.
Select the account you want to track imports for in the filter, select the period and the type of import: Manual, online or all.
In this view you can also see the opening and closing balances for each import if the information is available in the account statement.



Click on the column headers if you want to sort the imports in another order.
Track individual bank statements that have been imported
Click on the import row to check what transactions were included in this specific import.


This will take you to the Account statements view where all transactions included in that import are displayed.
Revert the import of any manual account statement import
To revert an import, you simply click on the bin icon at the end of the row.

A message informs you which transactions will be removed from Banking - Account Statements. If journals have been created from the account statement, you get a warning that they will be unlinked from these transaction.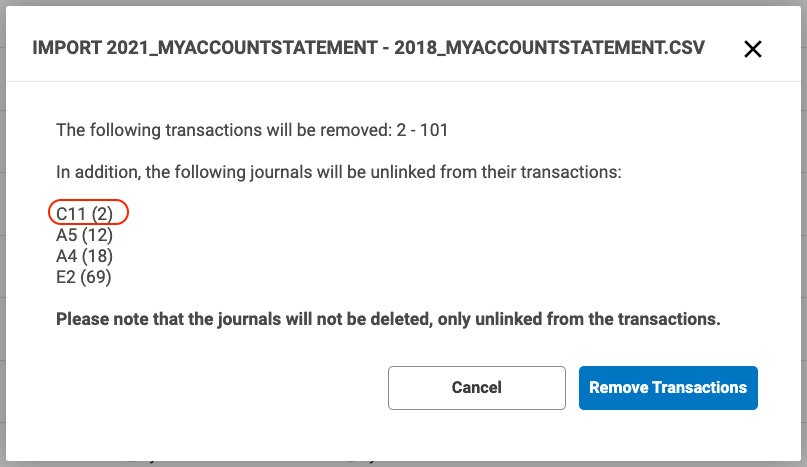 Tracking deletions
Under Reports - Activity Log, select Account and then Banking (Revert Bank Import).
All deleted imports are logged here.
Read more bout the Activity log.