To be able to register daily sales, you need to start by creating a template for how your daly sales should look.
You can do so under Settings - Accounting - Daily Sales Templates.


Register Daily Sales:
Go to Accounting - Record Daily Sales, select the template you want to use.
The description (Default is: Daily sales - Name of template) automatically becomes the journal description. You can edit it if you want.  
When registering your daily sales enter the values on the respective rows created by your template - What you have sold and how it has been paid for including any cash reconciliation and notes.
If you want to add transaction information for any one of the rows simply click on the information i at the end of the row. When there is transaction information on a row, the i is highlighted in blue. This information is printed on the journal in the column for transaction information.
See below.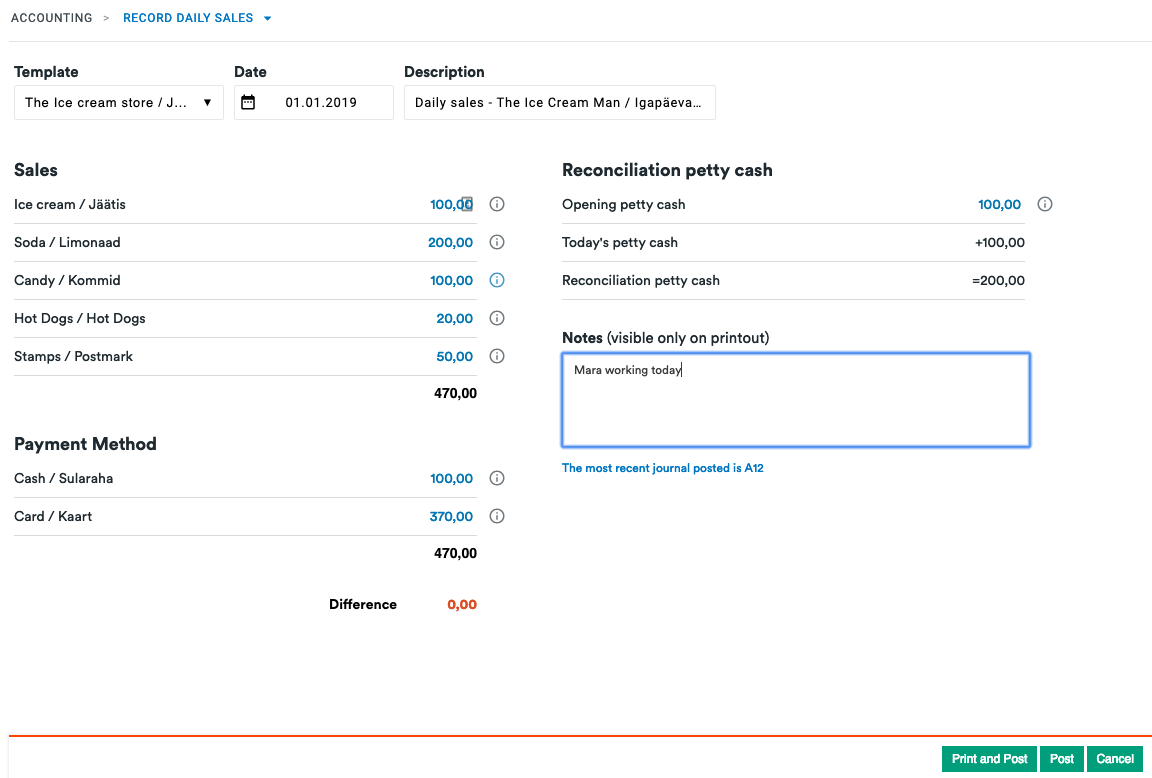 When you have filled in the daily sales data you can either Print and Post or simply Post the journal.
A detailed daily sales journal is automatically inked to the journal as an image.