Workflow
Go to CRM - Companies and select the company you want to link a contact to from the list.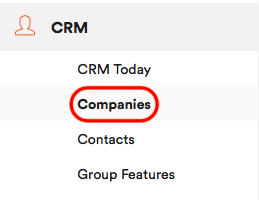 Click on the icon Add Contact in the toolbar.
A new contact card then opens up where you can enter all the relevant information for the contact.
Then click on Save.

On the company card, under the Contacts info block, you can now see the new contact.


           

On the contact card, one can now also see which company the contact is connected to.