Activation
In Briox, you have the possibility to authorise supplier invoices. This functionality needs to be activated under Settings - Accounting - Authorisation Levels: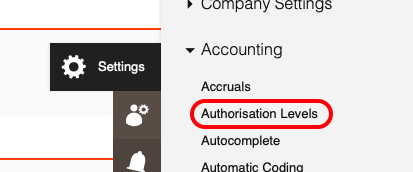 Under Settings you can choose suitable levels for your company by sliding the switch buttons so they are green as shown below:

After you have chosen suitable levels click Save at the bottom of the screen:

Determining Authorisation Rights
When the functionality is enabled the application administrator can determine suitable authorisation rights for users under Settings - Licenses & Users - select a user and click on the edit user icon at the end of the row. A new group of access rights has appeared, see below: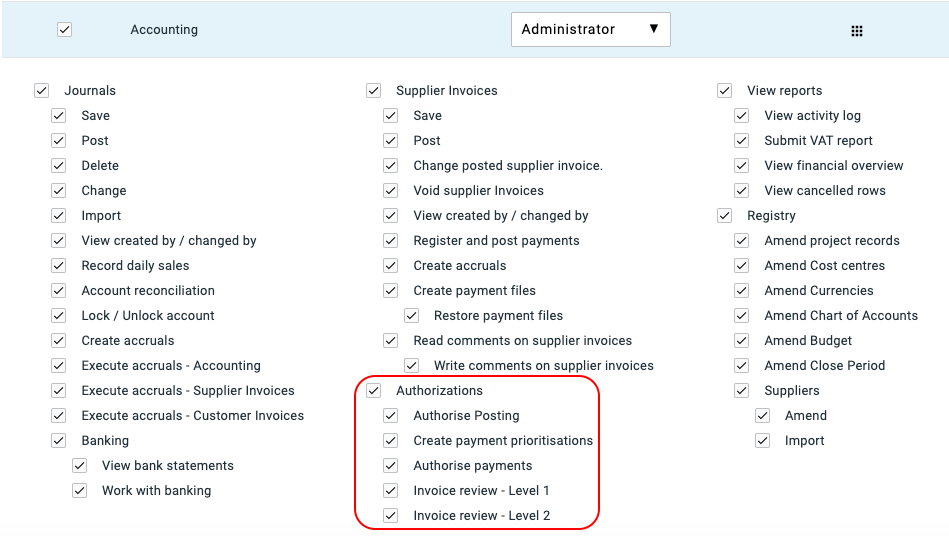 Filtering the supplier invoice list
When the functionality is activated you can filter your list of supplier invoices based on authorisation levels under Supplier invoice - Supplier Invoices: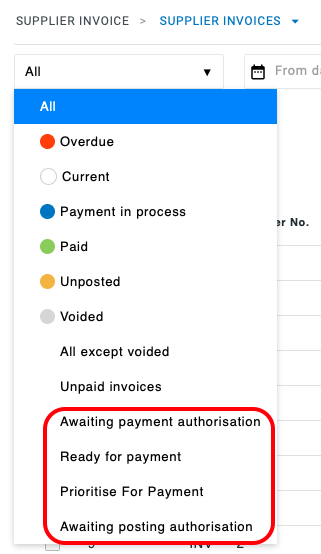 In the filter drop-down menu you can choose the level you wish to filter the list by. It is also possible to mass-authorise selected invoices directly in the invoice list view. When you have selected the invoices you want to authorise the action buttons will appear at the bottom of the page: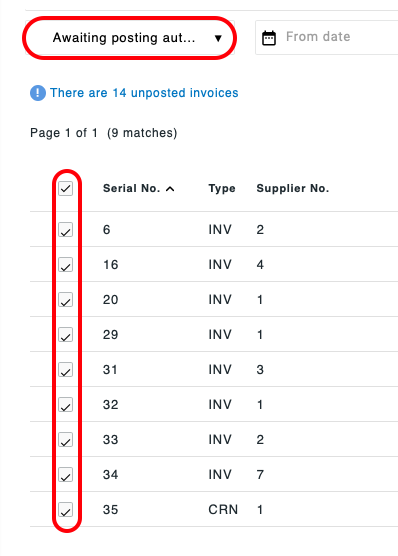 Authorising Invoices
You find the authorisation tools in the supplier invoice view at the bottom of the page. If the Posting authorisation is in use, you must authorise the invoice in order for the actual posting functionality to become active. If Invoice review is in use the invoice will move to the next level in the hierarchy after it has been reviewed. When the invoice has been reviewed, a row is created in the Review history section on the invoice:


Both the Posting authorisation and the Invoice review can be removed if necessary. If removed, the invoice will return to its previous state.
Notifications for invoices awaiting to be authorised
If you want to smoothly receive information about new invoices waiting for your authorisation you can get notifications sent to your e-mail address. Turn on notifications for the various scenarios under Your account - Receive E-mail notifications for.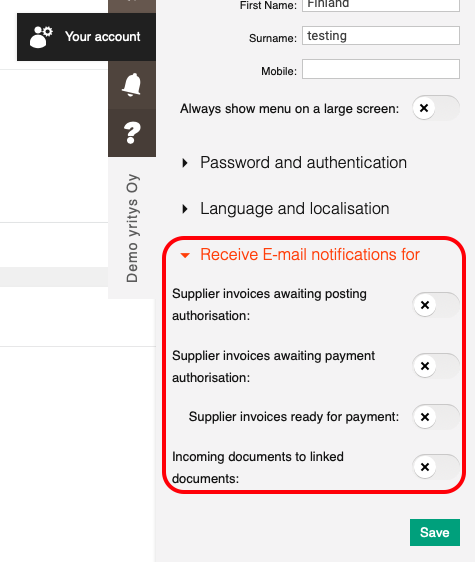 If accountants participate in invoice authorisation on client accounts, we recommend they turn on notifications from the Client Manager database (Receive E-mail notifications for client accounts). If notifications are turned on in this way, accountants will receive a collective message regarding all clients (max 1 a day) instead of several e-mails for each client.