Activation
It is possible to authorize supplier invoices in Briox. In order to use this feature on your account first you need to activate it in Settings - Accounting - Authorisation Levels: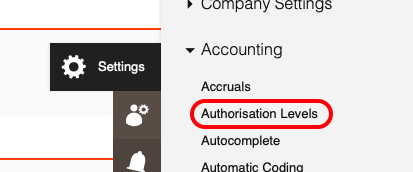 In here first you can choose suitable levels for your company:

After you have chosen suitable levels you can save your choosing and they will activate on your account:

Determining authorization rights
Afterwards feature has been activated you can determine in Settings - Licenses & Users suitable levels of authorization for users on your account. New dimension has appeared to group of access rights of accounting where you can determine rights for authorization: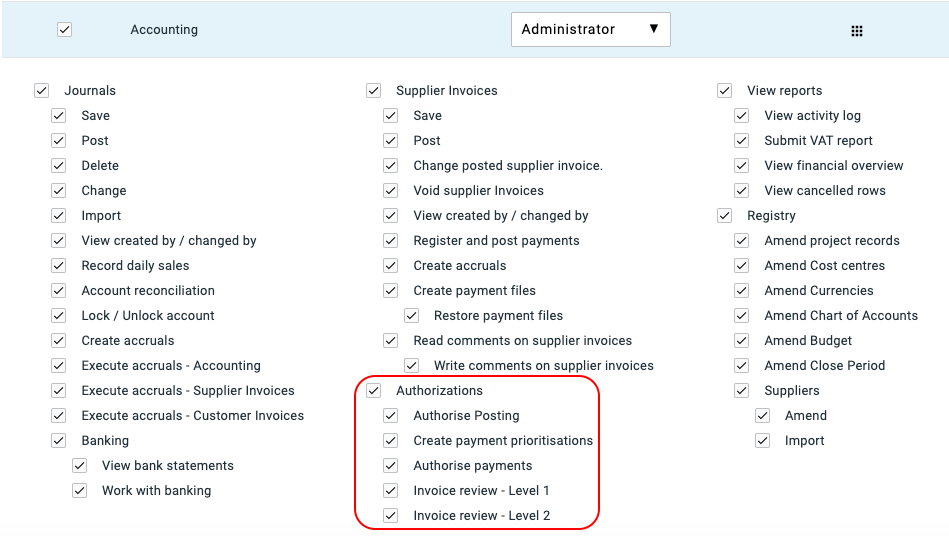 Filtering list of invoices
After authorization leaves have been activated on your account you can filter list of supplier invoices based on these levels, on location Supplier invoice - Supplier Invoices: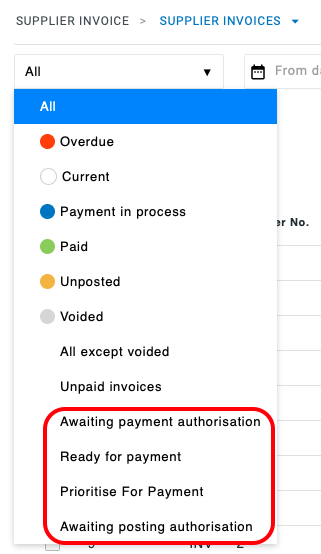 Now you can choose level you wish to filter the list by. It is also possible to authorize chosen invoices on the list view of invoices. After wanted invoices have been chose you will find possible functions from bottom row of page: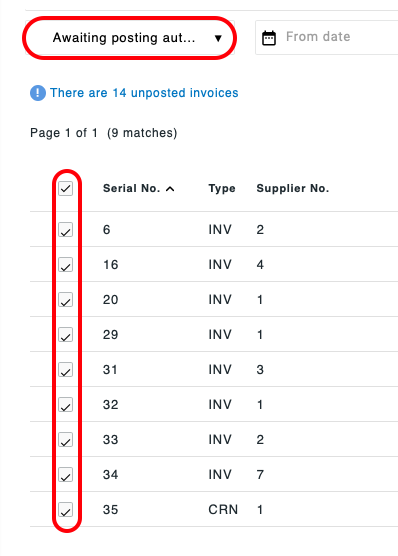 Processing invoices
Functions for authorization can be found in invoice view from bottom of the page. If Posting authorization is in use it is required, in order to get the actual posting function as active. If Invoice review is in use once given invoice will move to upper level in hierarchy. Given review will leave a mark on invoice:


Both posting authorization and invoice review can be removed if necessary. If removed invoice will return to the state it was previous of given control.
Notification of invoices waiting to be processed
If you want to smoothly receive info of new invoices waiting for your control you can get a notification of these to your e-mail. In Your account - Receive Email notifications for you can activate notifications for various scenarios.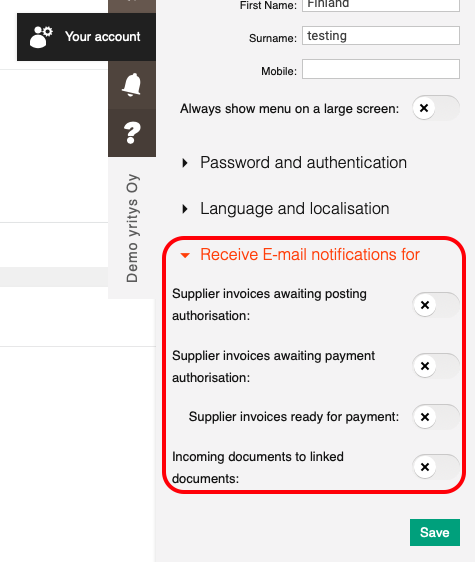 If accountant participates in invoice authorization on client databases it is recommendable for them to activate notifications (if wanted) from client manager database (Receive E-mail notifications for client accounts). If an accountant activates notifications by this manner they will receive collective message of all clients instead of mails separated by every customer.