The overview is a new menu in the client manager view. In the overview you only have the right to see the companies you work with and can log into.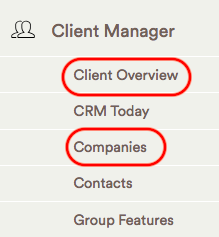 The client manager has a company viewing right which enables consultants to see all the companies in the client manager or none. This way the administrators can control what each consultant sees by limiting consultants to the overview.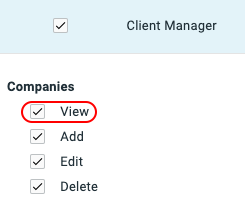 To see companies in the Client Overview:
The consultant needs to have the right to login to these companies as below.


AND the consultant must be a systems administrator for the client account or at least a user at the company level.