If you want the columns Contribution Margin (CM EUR) and Contribution Ratio in % (CR %) to be displayed as you enter invoice details, then you must activate the feature under Settings - Sales - Data Entry - Invoice Input View.

The contribution margin and contribution ratio will then appear automatically on your invoices. See below. Make sure that you are working in the advanced mode to be able to see CM EUR & CR % columns.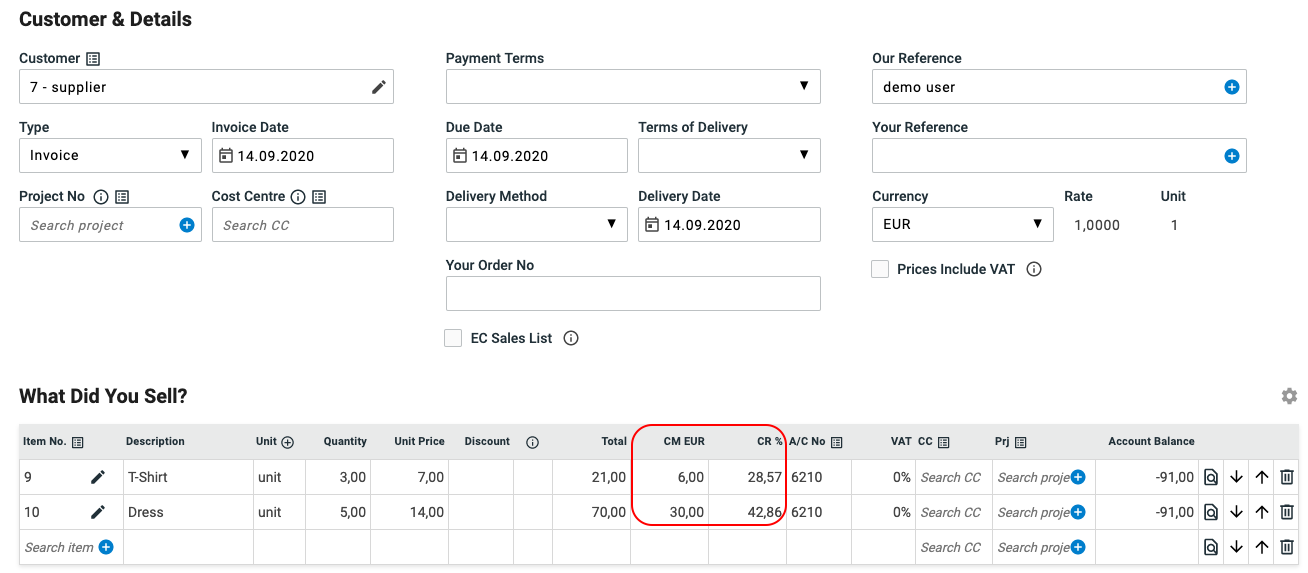 Note:
The item must have both a Purchase Price and a Sales Price registerd in the Registry so that the CM & CR can be calculated.