When you use the functionality for due dates together with Briox CRM, there are even more functionalities available. These are the same functionalities that can be used for CRM Activities.
When you click on a document with a reminder in Archive, the reminder information is visible under a separate tab. Information remains there until the due date has passed. See below.

Your Reminders are always listed in the activity list under CRM - CRM today. They are marked with the type Reminder. See below.

Reminder functionalities are identical to CRM Activities and offer the same functionality and activities. These functionalities are briefly described below.

Link companies and contacts to a reminder document
Companies and Contacts from your CRM can be linked to your reminder documents. See below.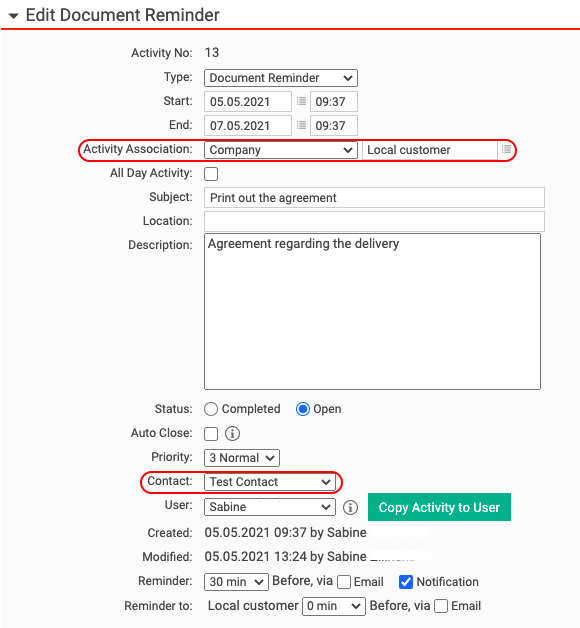 Linking your reminders to CRM - Companies and / or CRM - Contacts will result in a reminder appearing in the Company/Contact Card. Go to CRM - Companies / Contacts - (Select company/contact) - View activities.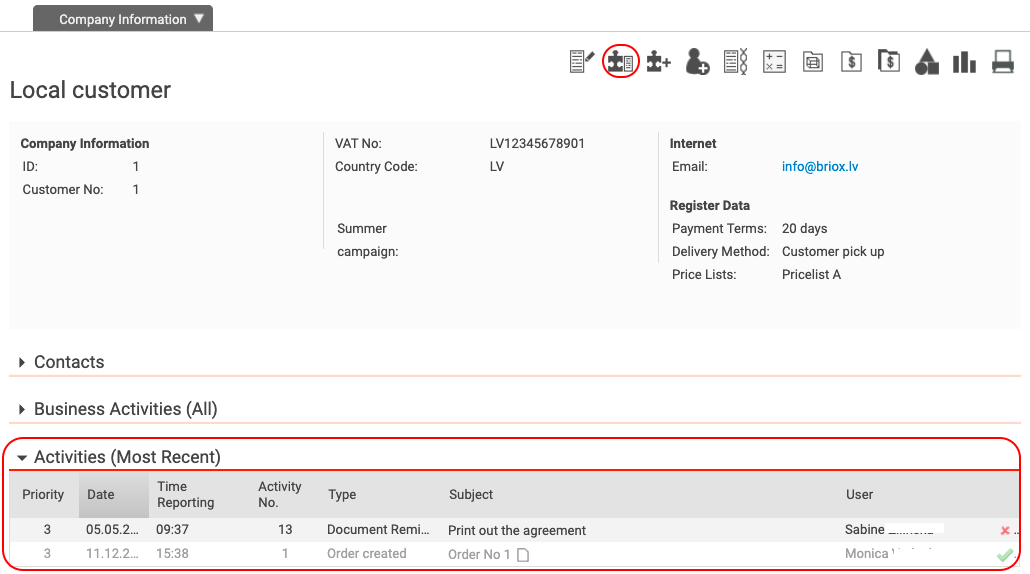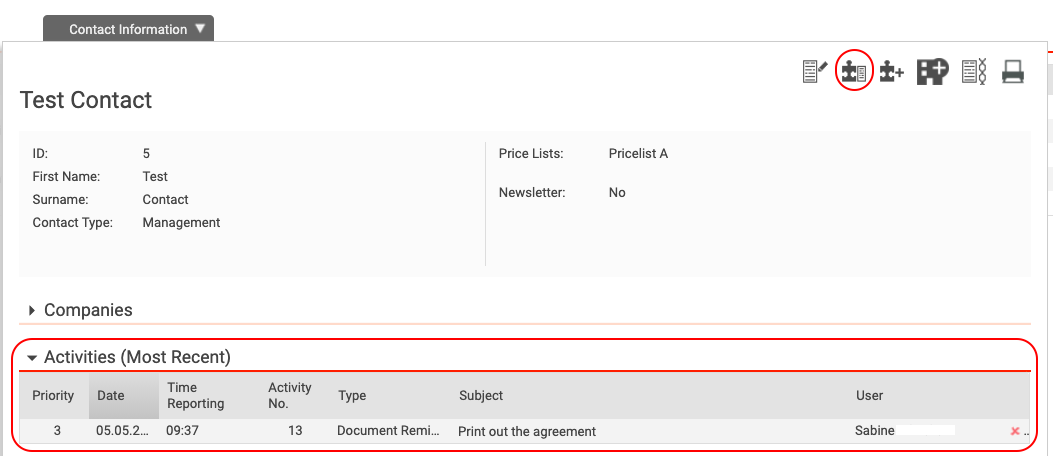 Auto close functionality
If you mark the check box for Auto close, the reminder will automatically be marked as completed when the due date has passed. See below.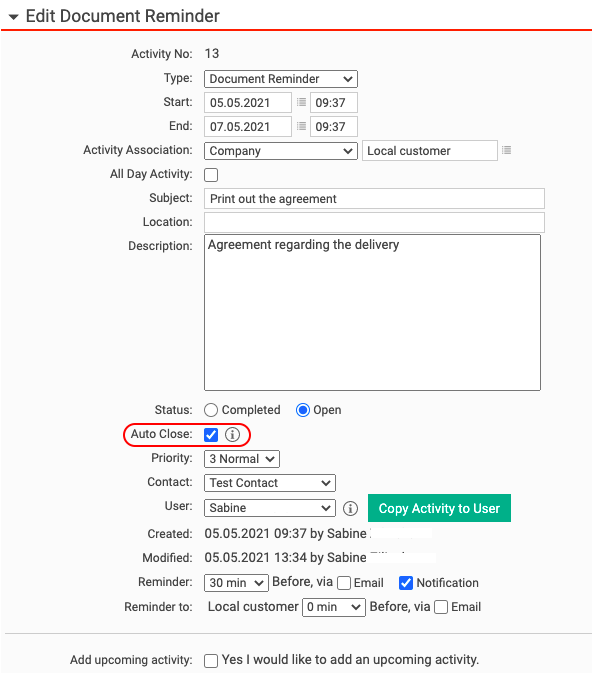 Note: The activity can always be found in the activity history: it can be found under CRM - Companies - (Select company). Click on the View Activities icon and then on the Also show archived activities icon.

Add or Copy a reminder to other users
With CRM, you also have the possibility to add reminders to another CRM user. The reminder will only appear in the other users' list. See below.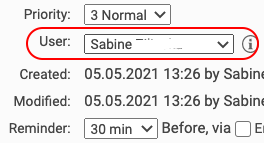 You can also copy a reminder to another user. This reminder will appear in both users activity lists.
Click Copy activity to user.

Select which user you want to copy the activity to by marking the checkbox in front of the name.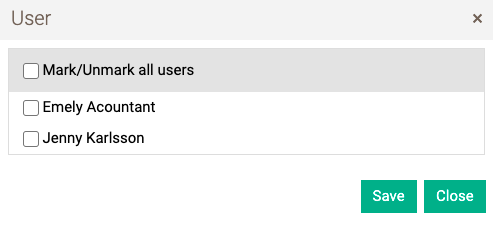 Note: The user who wants to add or copy reminders to another user must be a System Administrator or an Application Administrator for the CRM module. You can set in these rights under Admin - Users - (Select user) - Edit rights.
Reminder to Companies and Contacts
With CRM, you can also send reminders to Companies and Contacts you have linked to your reminder. See below.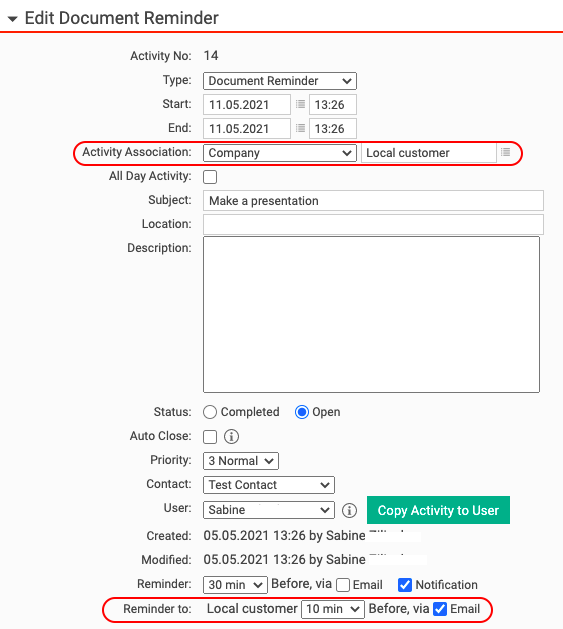 Register upcoming activities
With CRM, you can register an upcoming activity as a reminder. Mark the Add upcoming activity checkbox and a new section will open where you can register information about the upcoming activity.